Inspired by a popular meme, Netflix's quirky new baking reality competition series Is It Cake? summons specialty bakers from across the country to recreate replicas of anything ranging from burgers to sewing machines, solely made of cake. The host Mikey Day probably looks familiar to many viewers as his career has spanned over 20 years. Here's why you likely recognize the writer, comedian, and producer.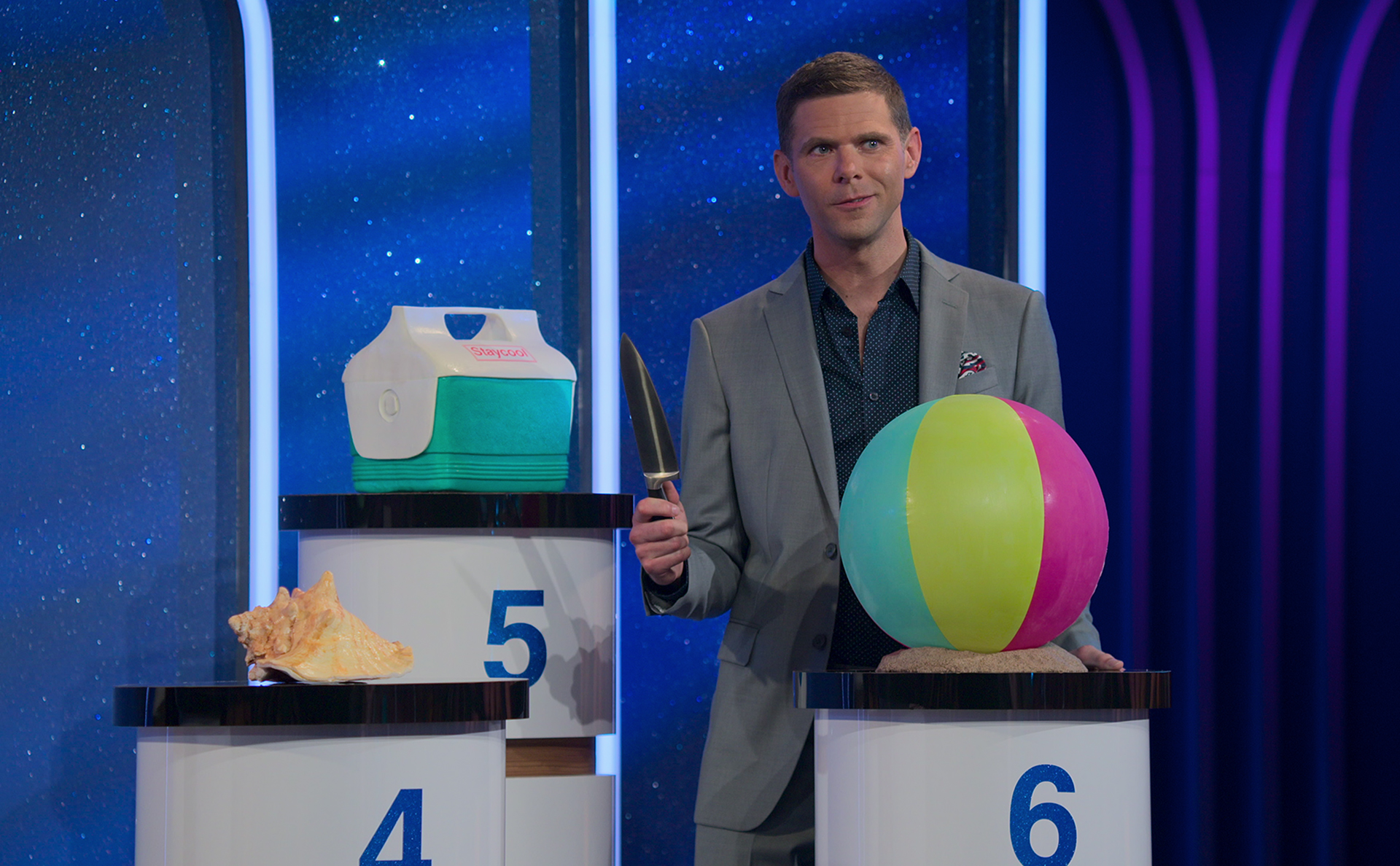 Mikey Day hosts Netflix baking reality series, 'Is It Cake?'
The new quirky reality competition, inspired by popular memes, challenges bakers to create replicas of everyday items and food, including burgers, tacos, handbags, and even sewing machines out of cake.
To start, the contestants compete against each other to identify the dessert among decoys, with the three fastest locking in the correct answer advancing to the next round, where they'll bake for the judges.
The chefs choose which item they want to recreate and win $5,000 if they correctly fool the experts. The winner then goes to another round where they can earn another $5,000 if they identify another cake next to the actual item.
California-based actor and comedian Michael William Day, 42, known professionally as Mikey Day, serves as the host, delivering cheeky jokes in between revealing the items as cakes or not.
Day previously performed on 'Wild 'N Out' and 'Saturday Night Live'
After earning his degree in theater, Mikey Day joined an improv group where he gained recognition for his work on a parody of magician David Blaine.
In 2007, he became a regular cast member on improv comedy and game show Wild' n Out, which grew into one of his most recognizable roles. He went on to write for Cartoon Network's Incredible Crew (2013), which he also co-produced, and Adult Swim's Robot Chicken (2014).
Day then got back into acting, landing a recurring character on TMZ for three years, and writing and starring in the one-season long NBC variety show Maya & Marty. In 2013, he joined late-night sketch comedy Saturday Night Live as a writer for season 39, a recurring character for season 42 (2016), and a regular cast member in season 44 (2018).
During his time on the show, he performed numerous celebrity impressions, including of politician Steve Bannon and Blink-182 drummer Travis Barker. Day's career spans over 20 years and includes two Primetime Emmy nominations for his writing on SNL.
'Is It Cake?' contestants
Andrew "Sugar Freak Show" Fuller
April Julian
Dessiree Salaverria
Hemu Basu
Jonny Manganello
Justin Ellen
Nina "Creole" Charles
Sam Cade
Steve Weiss
'Is It Cake?' judges
The baking series includes a panel of experts who attempt to guess which item is really cake.
The judges include Sports Illustrated model Camille Kostek, singer Rebecca Black, comedians Loni Love and Fortune Feimster, Netflix romantic comedy series, Love actor Chris Witaske, YouTuber and food critic Daym Drops, chef and reality show Food to Get You Laid host Ronnie Woo, and actor Finesse Mitchell. If the contestants are able to fool the judges, they have the opportunity to win up to $10,000.
Is It Cake? is streaming on Netflix.
RELATED: Loni Love Breaks Silence Following Rumors 'The Real' Was Canceled