This Oreo keto protein shake is crazy thick, insanely chocolatey, and delightfully creamy. It literally tastes – and looks – like an Oreo milkshake, but it's loaded with protein. Best of all though is the fact that this low carb protein shake has just 2 NET CARBS for the entire shake!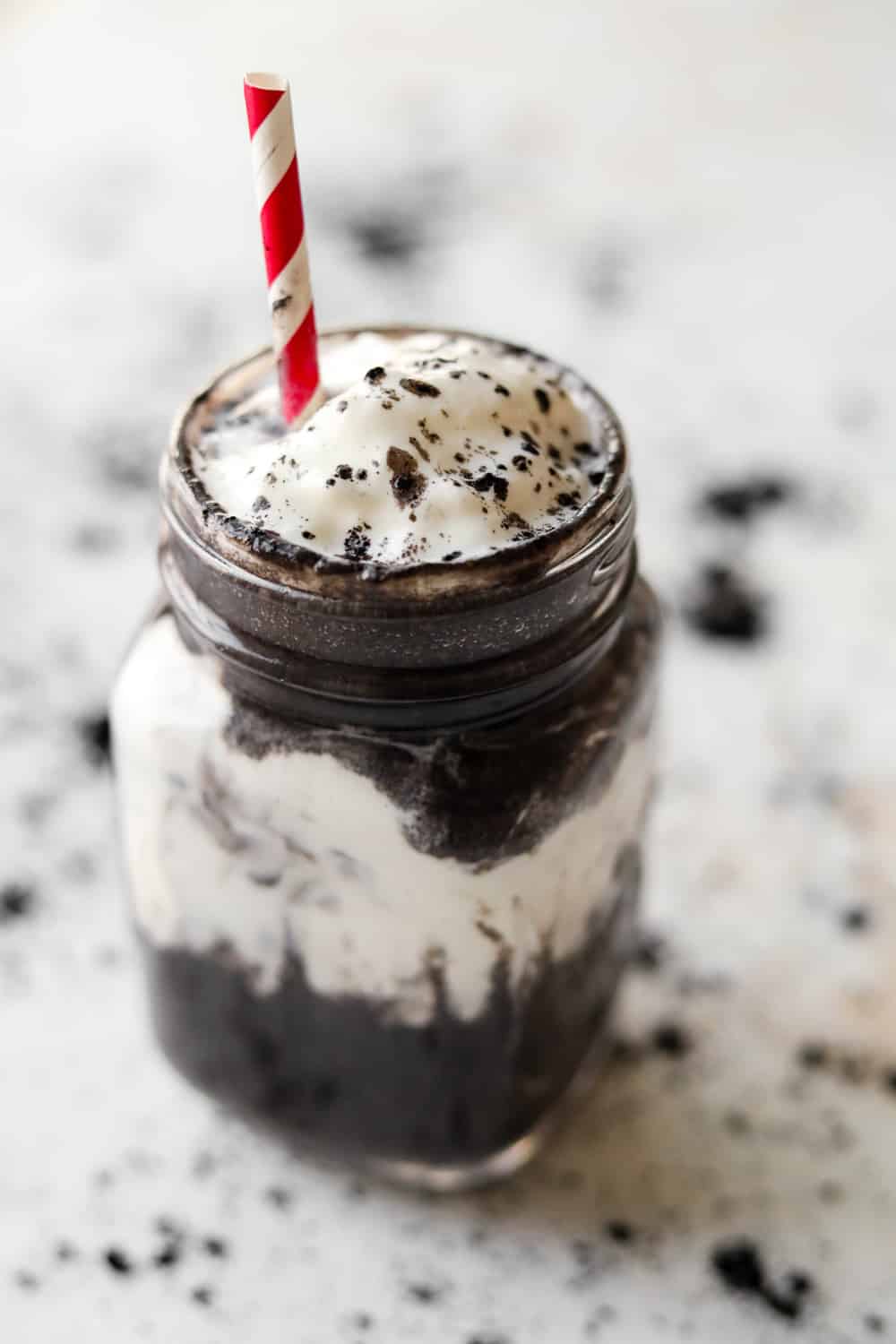 THE BEST KETO SHAKE
Whenever you need a quick meal, something for after a workout, or are trying to add more protein to your diet – this keto protein shake is the thing to make.
And not only is it perfect for what I just mentioned, but it's also a decadent dessert if you're ever craving Oreos or a milkshake.
Seriously, this keto protein shake has the most legit cookies and cream flavor, and the texture is oh so thick. But the best part is the fact that it has 28g of protein and only 2 NET CARBS for the whole shake!
It'll keep you full for hours, and that's why I love drinking this as one of my meals. I either have it as my first meal of the day or drink it after a workout. It just comes in clutch when you need something quick, filling, and ultra delicious.
By the way, if you're looking for recipes inspired by Oreos, check out my Keto Oreo Mug Cake!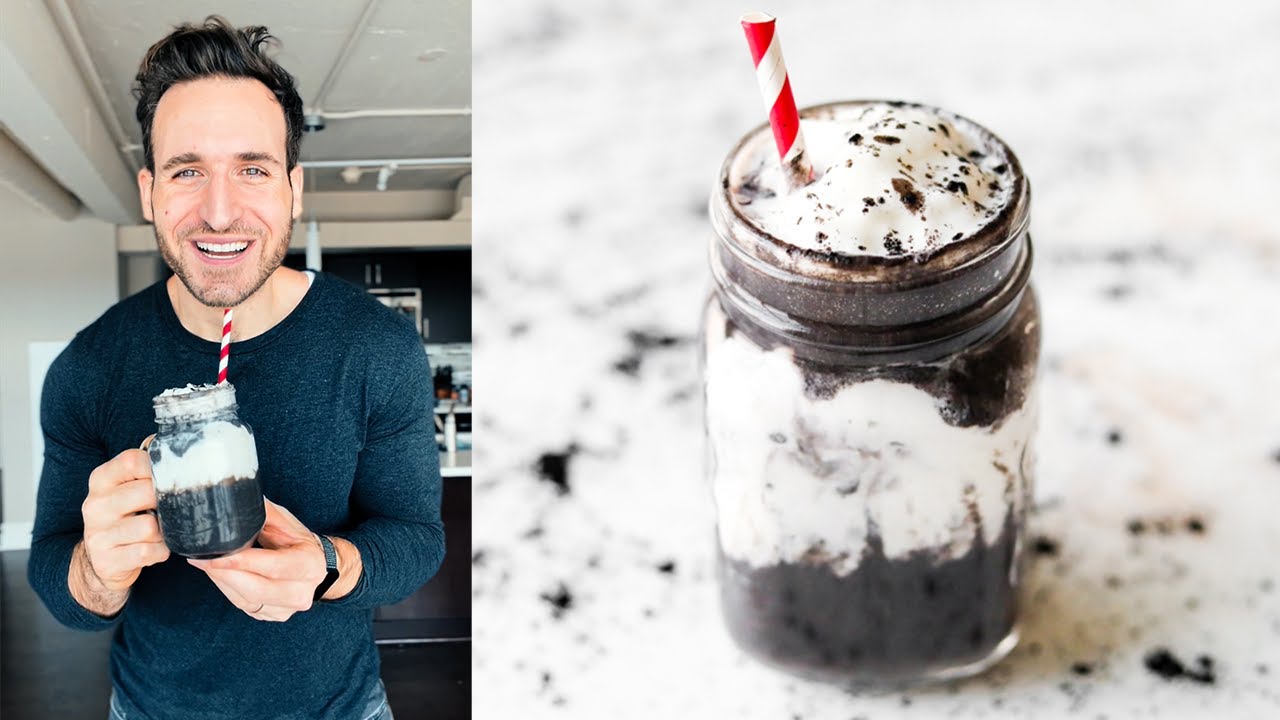 INGREDIENTS
You'll only need a couple of wholesome ingredients to make this keto shake.
Here's everything you'll need:
Heaping ½ Cup Unsweetened Vanilla Almond Milk
½ Cup Diced Frozen Avocados
1 Scoop Vanilla Protein Powder
1 ½ Tbsps. Black Cocoa Powder
4 Tbsps. Confectioners Swerve
Pinch of Salt
½ Cup of Ice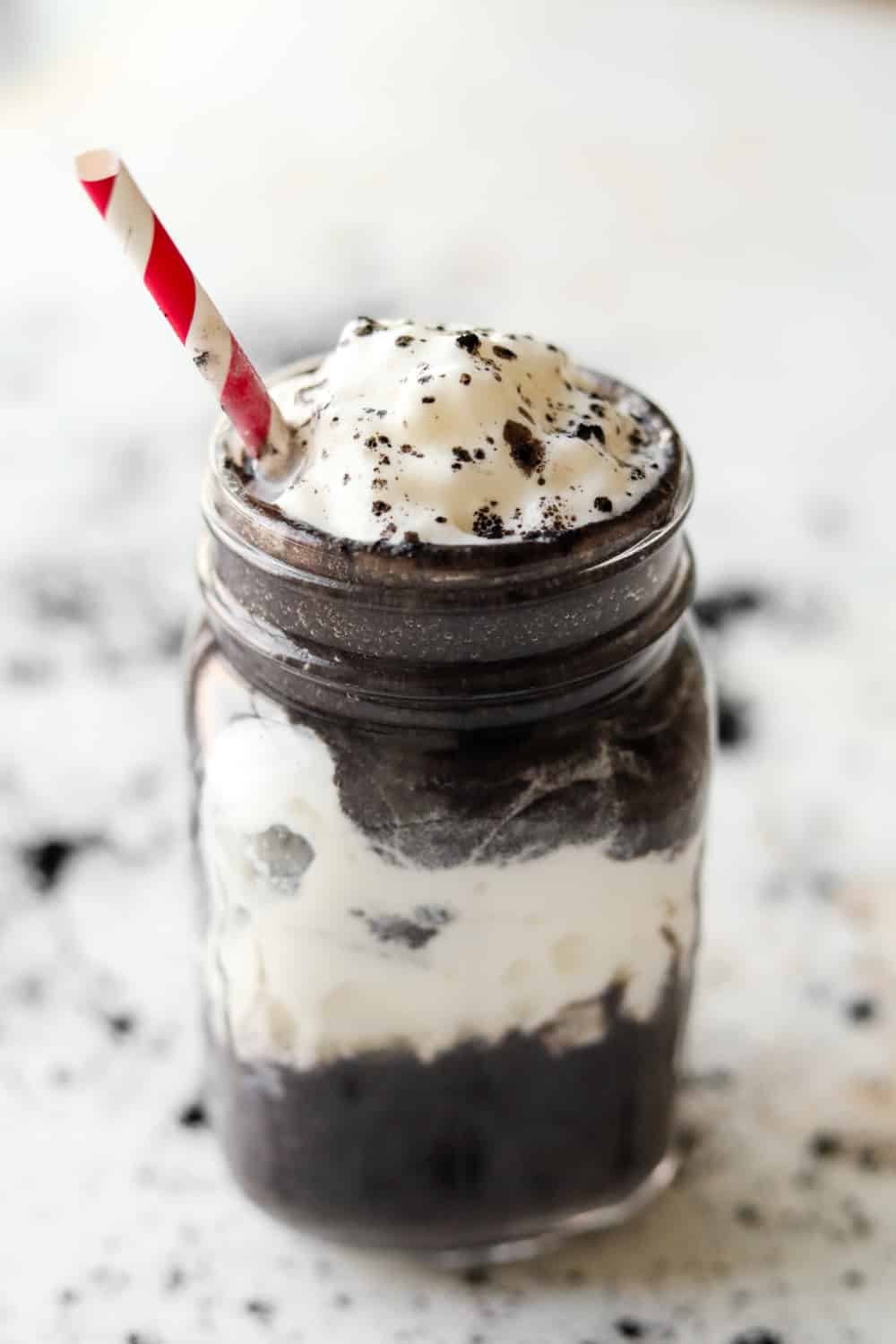 So, I definitely suggest stocking up on all of these ingredients. They all last a really long time, and if you always have them, you can whip up this keto shake anytime the Oreo cravings hit!
And if you're ever looking for a low calorie version of this recipe, you can use almost every single one of these ingredients to make this Weight Loss Protein Shake.
HOW TO MAKE A KETO SHAKE THAT TASTES LIKE AN OREO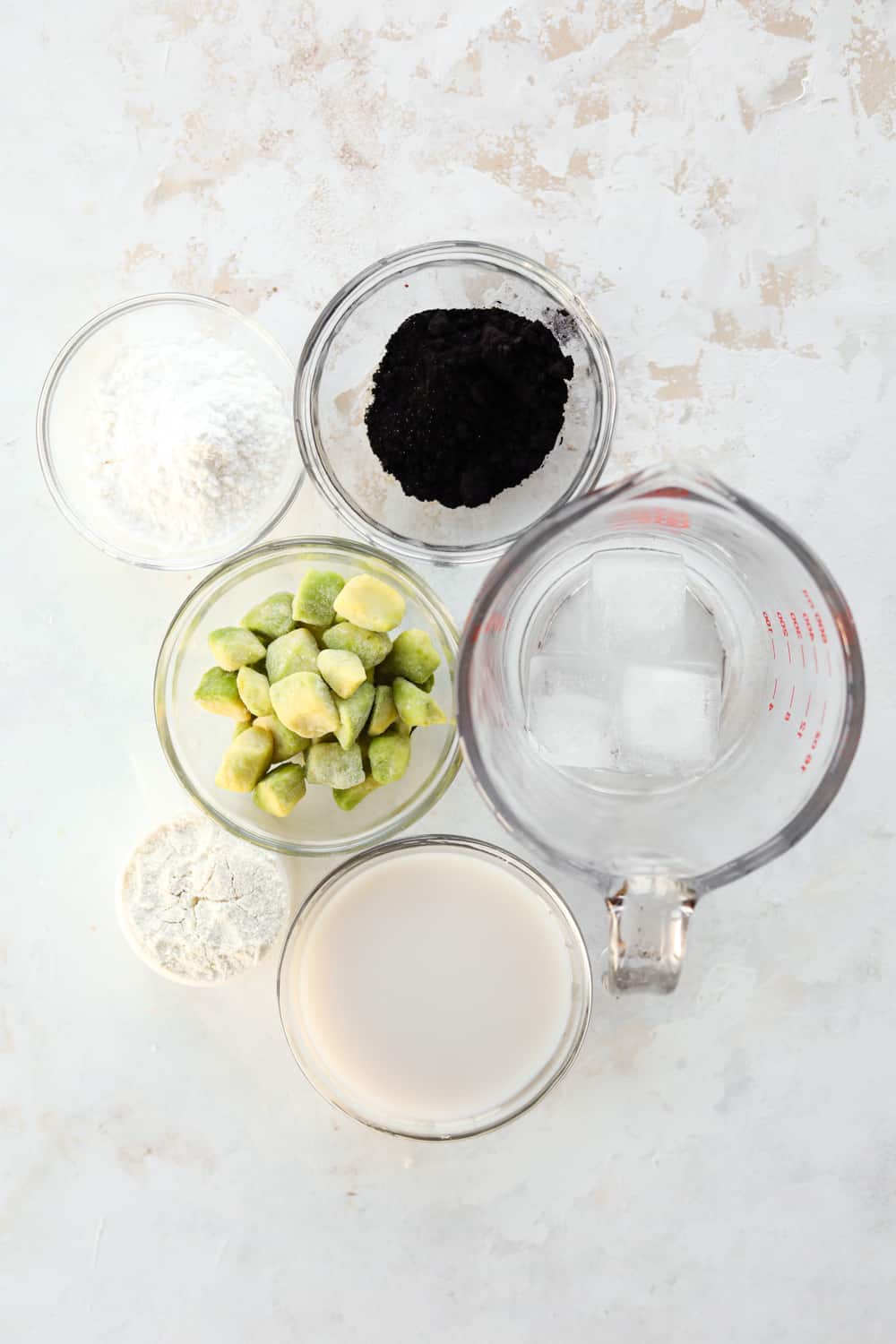 The process of making this keto shake is as simple as it gets. It literally takes 1 minute to make – just another reason to love this recipe!
Now, let's not waste any more time and whip up this cookies and cream dream.
STEP 1: ADDING THE INGREDIENTS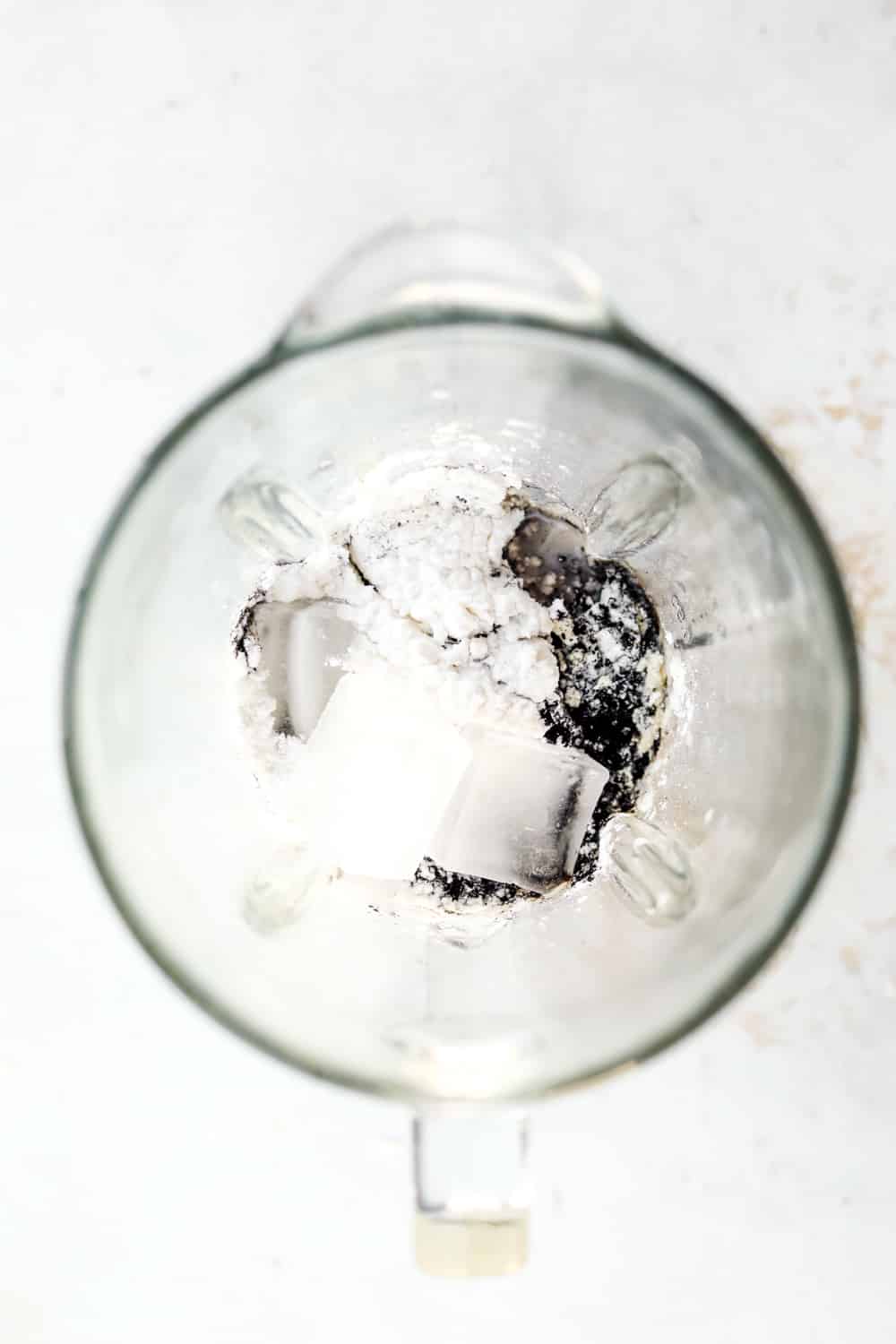 First, you'll want to start by adding the unsweetened vanilla almond milk to a blender.
With that said, you can really use any milk you want, but this is my favorite because of the flavor of it, and how low carb it is.
Next, put the frozen avocados in the blender to add the creamy element. And for the best results, you'll want to use a slightly underripe avocado – it will keep the most neutral flavor and won't make the shake taste like an avocado.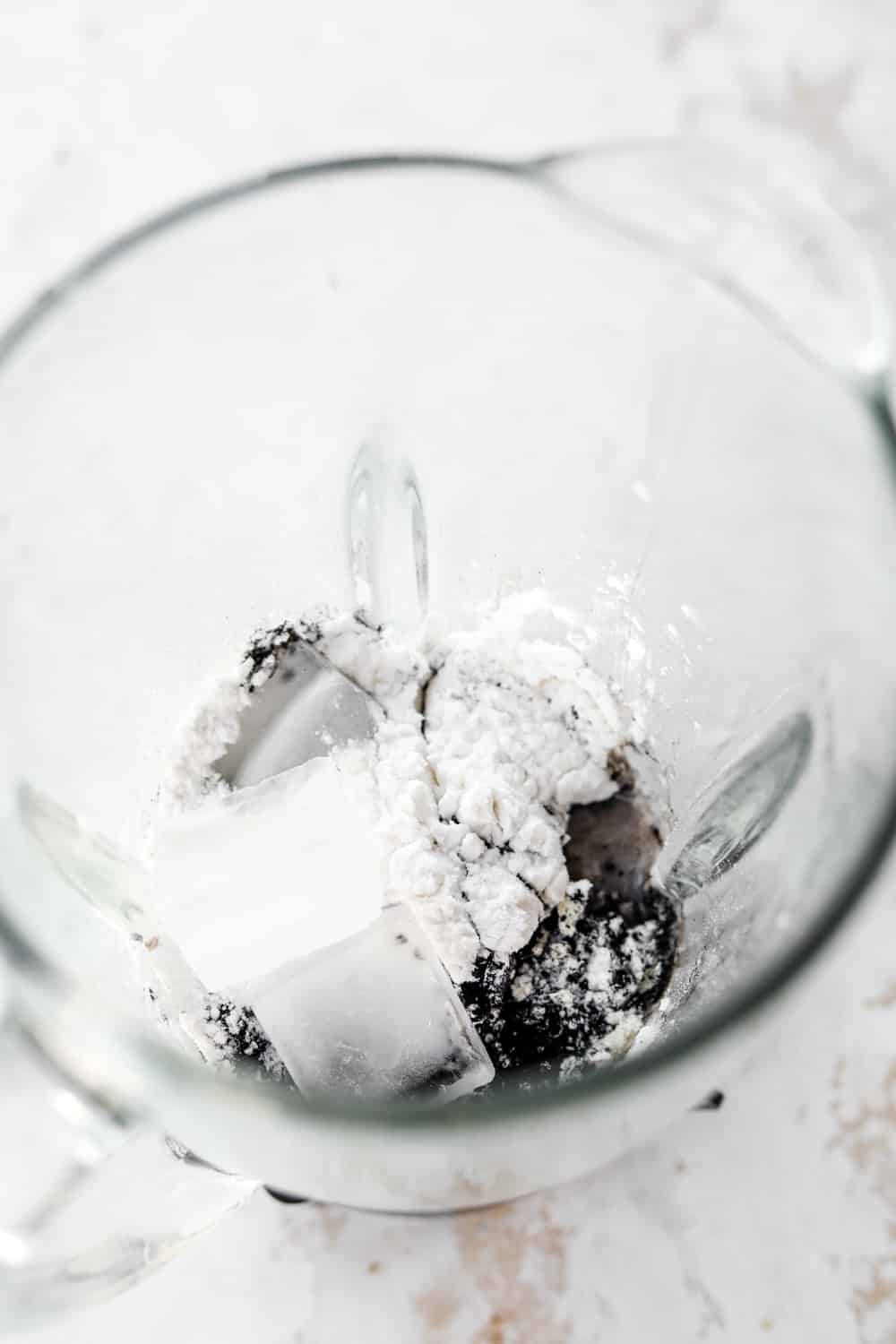 Now, add the vanilla protein powder to the blender. And for the protein powder, you can use anything you want, but my favorite is this one from Isopure since it has 0 carbs.
After that, you can add the black cocoa powder to give the shake its spot on Oreo flavor.
And to add a touch of sweetness, add in the Confectioners Swerve, or any keto friendly sweetener you want.
Finally, you can add a pinch of salt and half a cup of ice to the blender.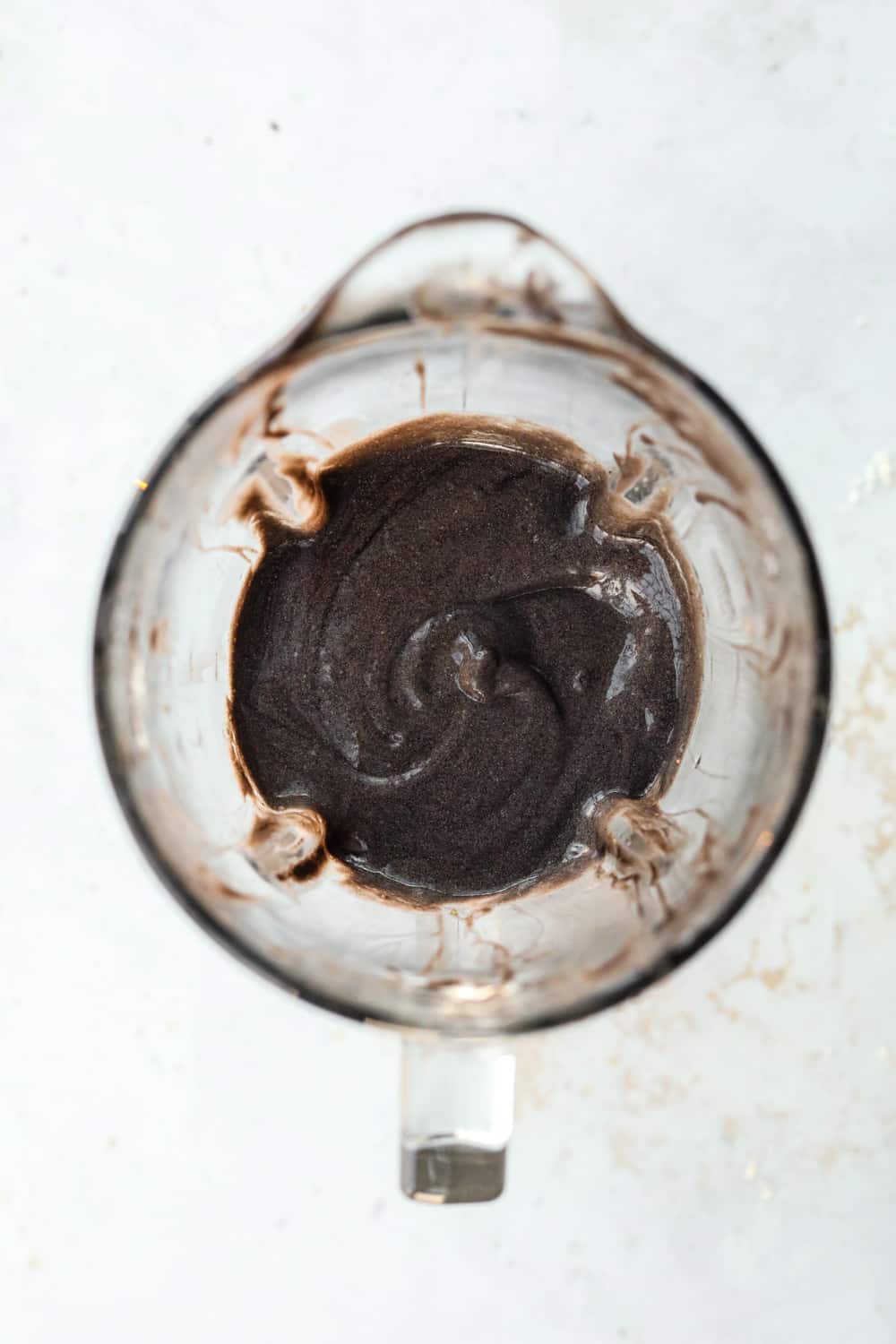 STEP 2: FINISHING THE SHAKE
Now that all of the ingredients are in the blender you can put the top on it, and blend everything together until thick and creamy.
Then, when it's nice and blended, I have a secret trick to make the shake look like and really taste like an Oreo.
First, pour half of the shake into a glass, add a generous amount of whipped cream on top, and pour in the rest of the shake.
And for the best experience, finish it off with some more whipped cream on top and a sprinkle of the black cocoa powder on top of that. Cheers!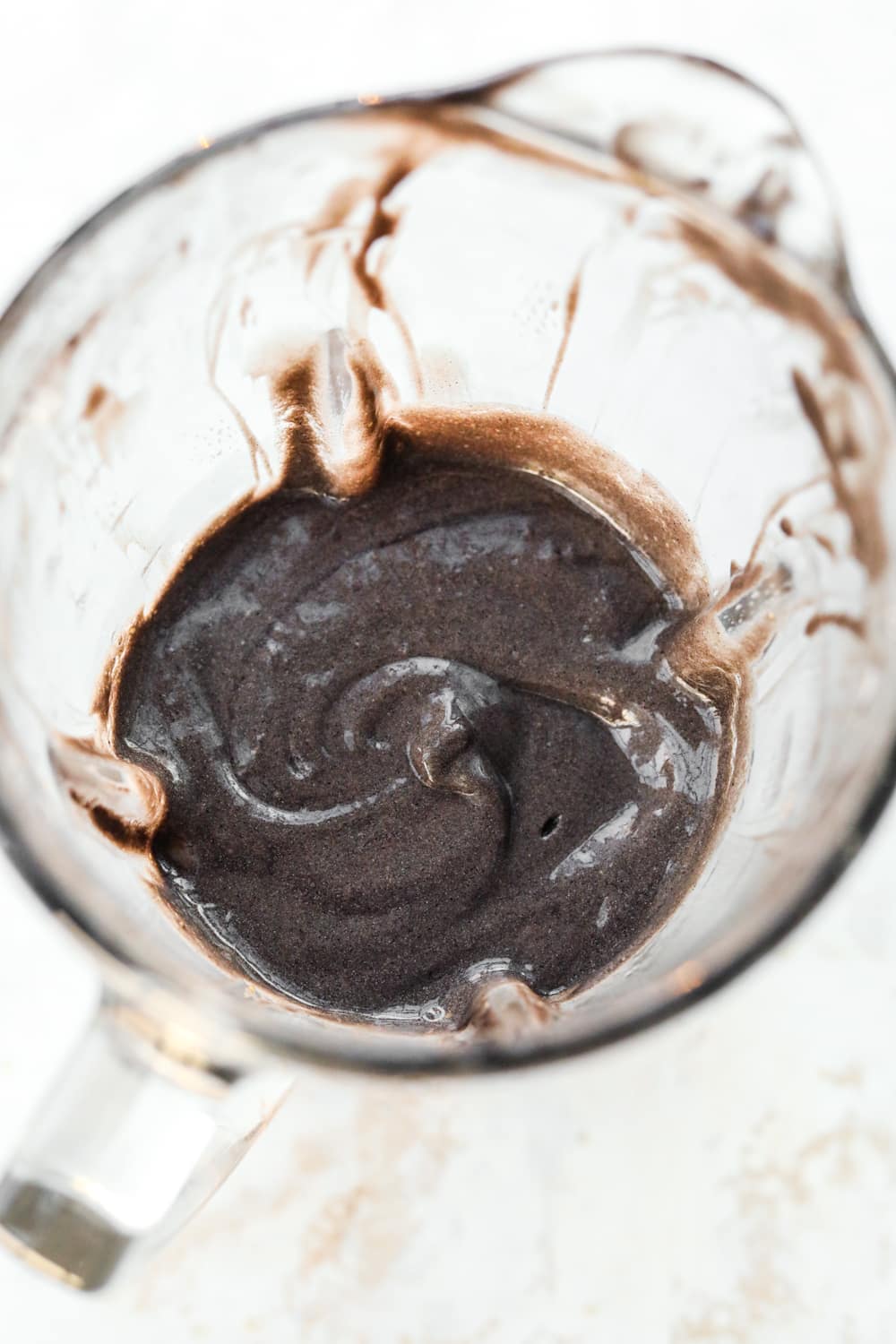 WRAPPING IT ALL UP
Well, that is how to make a keto protein shake that tastes like an Oreo. It's as thick, chocolatey, creamy, and delicious as any keto shake recipes get.
And I'm not kidding when I say this tastes like an Oreo – it legit does. But you'll have to give it a try for yourself!
Enjoy it for breakfast, a post-workout meal, or dessert-like treat any time of day. No matter when you drink this keto shake, it always has just 2 NET CARBS, so you know you'll be keeping it as low carb as possible while getting in a good amount of protein.
Anyway, I hope you enjoy this Oreo keto shake as much as I do.
If you make it, make sure to leave me a comment below and let me know what you think!
Oh, and if you're looking for more easy keto recipes, make sure to check out my YouTube Channel.
By the way, if you liked this shake recipe there's a good chance you'll enjoy this keto smoothie recipe as well. So definitely think about giving that a shot next!
Print