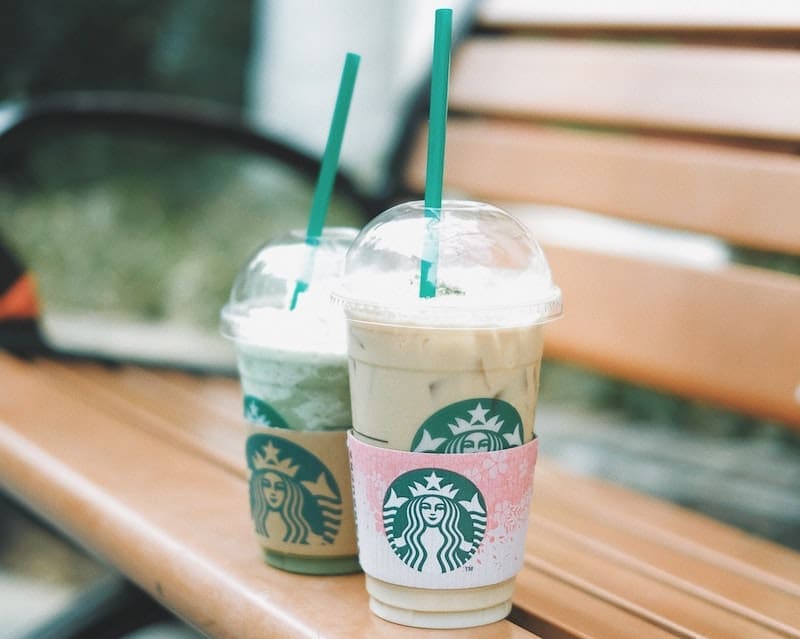 Starbucks is the undisputed champion of mainstream coffee. You can scarcely walk a block in any major city without bumping into one of Starbucks' many shops. Their reputation is well-deserved since their coffee is high-quality and virtually the same everywhere you go. They also have an extensive menu and even offer some niche drinks that aren't actually on the menu at all.
If you're a Starbucks regular, you probably already have your favorites, but if you're new to the Starbucks universe, it can be overwhelming trying to decide which drinks to try. Even if you are familiar with the menu, it can be nice to try something new every once in a while. We've put together this guide to help you navigate Starbucks' menu. Whether you're a veteran looking to change things up or a rookie looking for some recommendations, we've got you covered. Let's take a closer look at the best Starbucks drinks.
The 10 Best Starbucks Drinks for Coffee Drinkers:
Let's start the show with the best coffee drinks. Not everyone is a coffee drinker, so if that's you, skip to the next section for the best Starbucks drinks for non-coffee drinkers.
1. Nitro Cold Brew with Sweet Cream
Starbucks regular nitro cold brew is smooth and creamy, but the version with sweet cream added is even smoother and creamier, which we didn't think was possible. It is very sweet, so you might want to choose something else if you're on a low sugar diet.
2. Pumpkin Spice Latte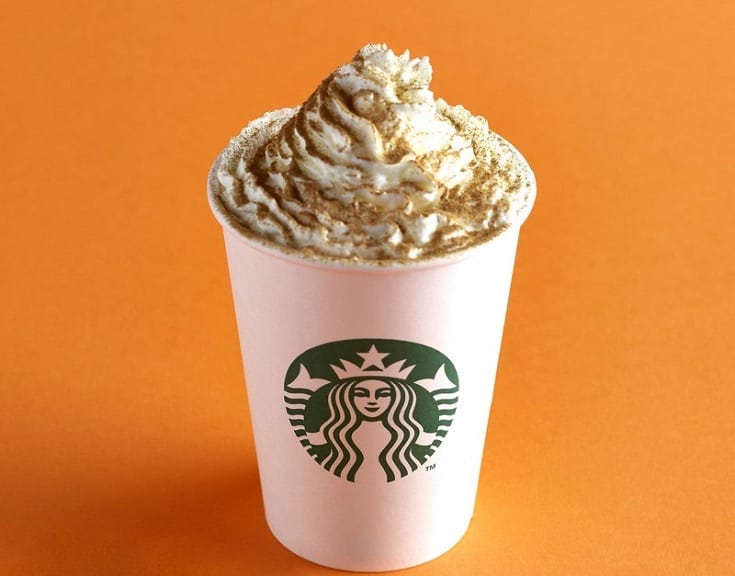 Pumpkin spice is quickly becoming something Starbucks is known for, and the pumpkin spice latte is the flagship drink in the pumpkin spice lineup. This drink is a modern classic. The pumpkin flavor is strong without tasting artificial, and it balances the coffee flavor nicely. If you're a Starbucks aficionado and haven't tried this drink yet, what are you waiting for?
3. Caffé Mocha
This drink isn't anything fancy, but boy is it good. It's a quintessential mocha packed with chocolate and coffee blended in just the right amount. If you can't decide whether you want to order coffee or hot chocolate, a caffé mocha is a great choice.
4. Caramel Brulée Latte
There are many caramel drinks on the Starbucks menu, and this one is our favorite. The caramel is not overpowering, and the flavor evokes a brulée as advertised. It's a little on the sweet side but not sickly, and It's an excellent choice for caramel lovers.
5. Caffé Americano
This has been our standard go-to drink at Starbucks for years. It's simple – just coffee and water – and some might even call it boring, but its no-frills approach to coffee is why we love it.
6. Medium Roast Coffee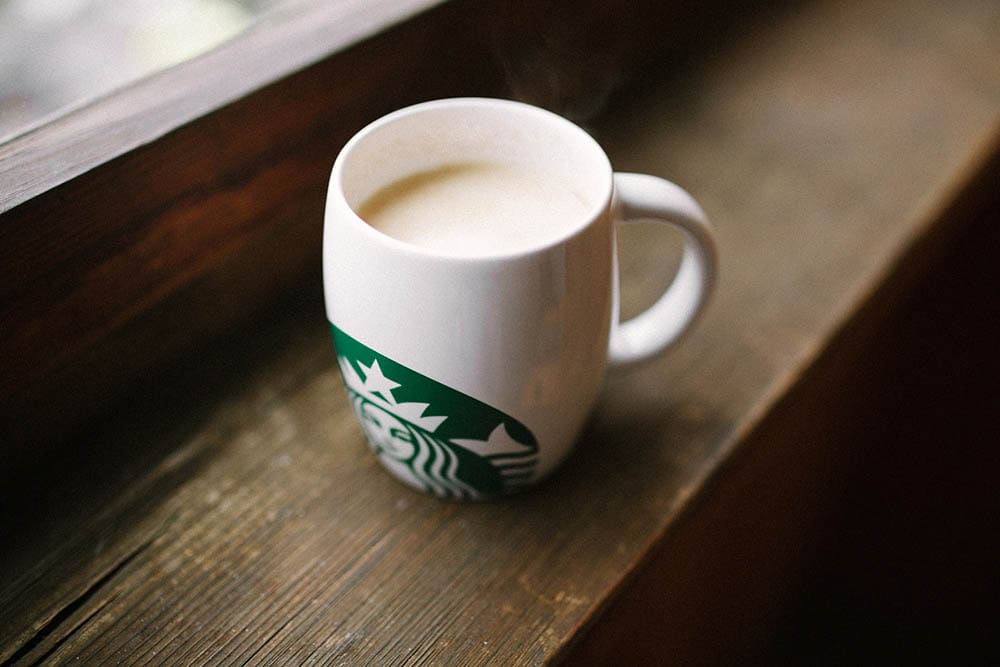 Another extremely simple drink, Pike's Place, the regular old medium roast, is what most people mean when they say "Starbucks coffee." This coffee is their workhorse and is largely responsible for building the Starbucks empire.
7. Nitro Cold Brew
We love Starbucks cold brew, and the nitro variety is even better. It's smooth, unbelievably creamy, and has the characteristic cold brew sweetness and low acidity. It's a testament to the idea that something simple can still be great.
8. Dark Roast Coffee
Starbucks dark roast is not for everyone, but people who love bold, in-your-face dark roasts love it. It's robust and flavorful and holds up exceptionally well to milk.
9. Caramel Macchiato
Another caramel drink, the caramel macchiato, is less well-balanced than the caramel brulée latte. It's still good, but it is very sweet. You can ask for one without the vanilla syrup, which helps reduce the sweetness to a more palatable level.
10. Blonde Roast
Starbucks blonde roast is our least favorite of the "regular" coffee options. It's not bad, but it isn't outstanding either. Still, if you prefer light roasts, it's the best option they have. It's light without being sour and is overflowing with caffeine.

The 10 Best Starbucks Drinks for Non-Coffee Drinkers:
Starbucks might have grown into the behemoth it is on the back of its coffee, but there are plenty of non-coffee drinks available. If you don't drink coffee or are looking for something with less caffeine, check out these options.
11. Matcha Green Tea Latte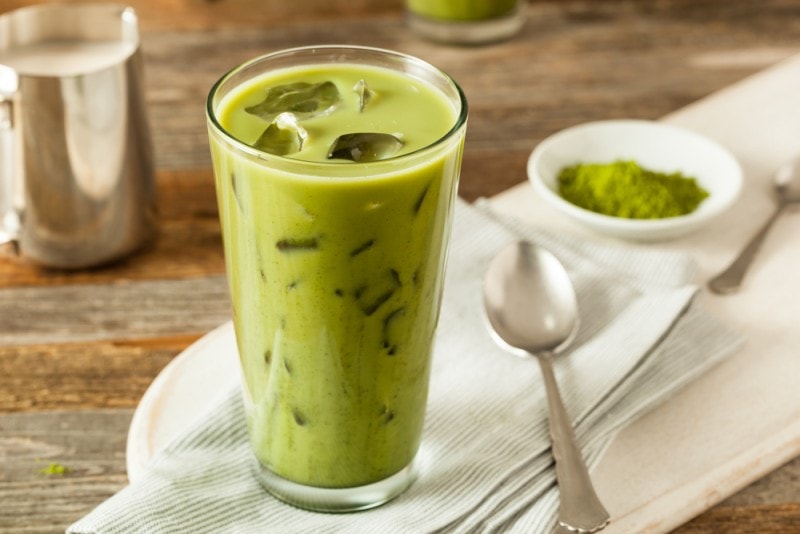 Matcha is naturally thick and foamy, so it is the perfect base for a latte. The Starbucks version is a home run, in our opinion, and it is a great substitute for an ordinary latte. It's filled with earthy tasting notes from the matcha and has a smooth texture. Matcha lovers will enjoy it as will coffee drinkers looking to change things up.
SEE ALSO: How to Make a Matcha Latte at Home
12. Chai Latte
Sticking with the tea theme, the chai latte is another one of our favorites. This has more caffeine than the matcha latte but still far less than a regular latte. If you are a fan of chai tea, you'll love it.
13. Hot Chocolate
We feel silly ordering hot chocolate at Starbucks since it's so easy to make at home, but any misgivings we had quickly evaporate after the first sip. It's perfect for a cold winter's day curled up by a fire reading your favorite book. Ah, the comforts of home.
14. Honey Citrus Mint Tea
That's a lot of ingredients that you might think don't go together, but they totally do. We were skeptical before we tried this one, but it's surprisingly good. It isn't overly sweet, and the citrus' acidity balances out the honey.
15. Kiwi Starfruit Refresher
This drink really hits the spot on a hot summer's day. It's bright and flavorful, and a rare example of a kiwi flavored drink. The combination of kiwi and starfruit flavors play together nicely and make a very enjoyable thirst quencher.
16. Mango Dragonfruit Refresher
Another drink from the Starbucks refreshers line, this one is also great in warm weather. Sometimes mango drinks can have a funny taste, but this one doesn't.
17. Royal English Breakfast Tea
Much like the standard roasts from the coffee section, this is just plain old tea. But it's good plain old tea, and we appreciate that. It's black tea and – depending on how long you let it steep – you might want to add milk…even if you're not British.
18. Double Chocolaty Chip Crème Frappuccino
This is essentially Starbucks' version of a milkshake, and it's delicious. It is ridiculously sweet, and we think of it more like a dessert than a drink. It has tons of chocolate chips in rich blended chocolate milk topped with whipped cream. Yum.
19. Pink Drink
We ordered this one just because of the silly-sounding name, but thankfully it's quite good. The cryptic name refers to the strawberry acai refreshes that give the drink its color. It also contains coconut milk for some added thickness and flavor.
20. Dragon Drink
This is only for people with serious sweet tooths. It's extremely sweet, but you can detect the mango flavor if you can get past the sugar blast. It isn't bad but will definitely turn some people away due to its sugar content.

We've only scratched the surface of Starbucks' extensive menu here, but hopefully this has given you an overview of the best Starbucks drinks currently on the menu. We tried to include something for everyone, whether you're an old pro or a new Starbucks convert.
The Starbucks menu is constantly in flux, and new drinks get added seemingly by the day. Nevertheless, many of these drinks are Starbucks staples and are sure to be around for a long time. Next time you visit one of the many Starbucks locations that are probably "fairly close to you," give one of these a try!
RELATED READS:
Starbucks Caffeine: What's in Your Favorite Drink?
What are the 11 healthiest drinks at Starbucks?
What to Order From the Starbucks Secret Menu
What's Starbucks Blonde Espresso?
Featured Image: Unsplash