World leaders from the past and present expressed shock and sadness over the assassination of former Japanese Prime Minister Shinzo Abe — a man they described as a "towering global statesman" whose legacy is one of "global impact."
The big picture: Abe was shot while giving a campaign speech in the city of Nara Friday morning. He was rushed to the hospital, but pronounced dead later Friday. He was 67.
One man has been taken into custody in connection with the shooting.
Here's a look at how world leaders are reacting:
Japanese Prime Minister Fumio Kishida
"He was working for peace and stability in Japan and the world," Prime Minister Fumio Kishida said at a press conference. "He was a dear friend who loved this country … To lose such a figure in this manner is absolutely devastating."
U.S. President Biden
"I am stunned, outraged, and deeply saddened by the news that my friend Abe Shinzo, former Prime Minister of Japan, was shot and killed while campaigning," Biden said in a statement.
"This is a tragedy for Japan and for all who knew him," he added.
— President Biden
Former President Trump
"Really BAD NEWS FOR THE WORLD!" Trump posted on Truth Social.
"Few people know what a great man and leader Shinzo Abe was, but history will teach them and be kind," he added.
"He was a unifier like no other, but above all, he was a man who loved and cherished his magnificent country, Japan. Shinzo Abe will be greatly missed. There will never be another like him!"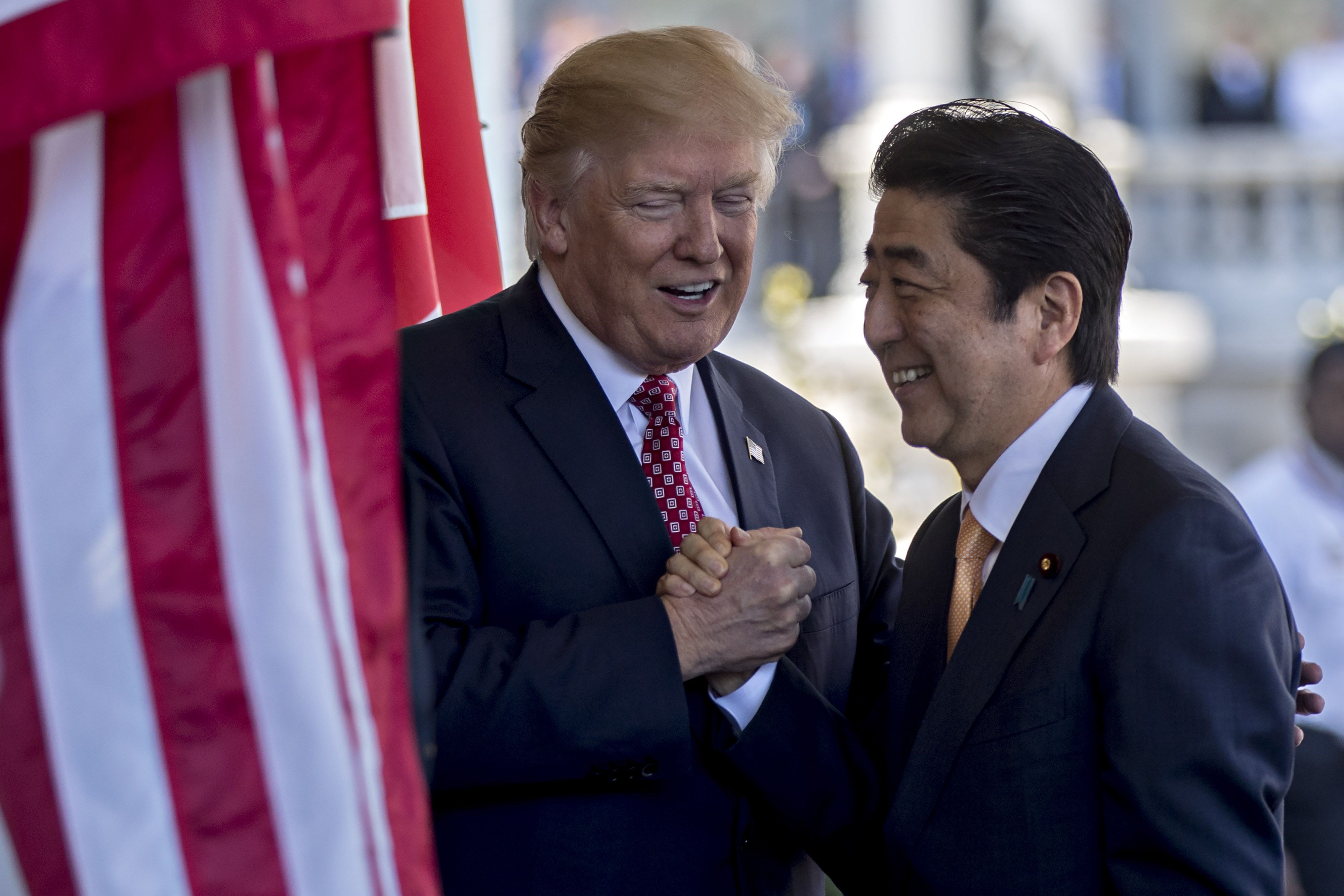 Former President Obama
"I am shocked and saddened by the assassination of my friend and longtime partner Shinzo Abe in Japan. Former Prime Minister Abe was devoted to both the country he served and the extraordinary alliance between the United States and Japan," Obama said in a statement.
"I will always remember the work we did to strengthen our alliance, the moving experience of traveling to Hiroshima and Pearl Harbor together, and the grace he and his wife Akie Abe showed to me and Michelle."
U.S Secretary of State Tony Blinken
"This is shocking. It's profoundly disturbing … It's also such a strong personal loss for so many people. In the United States, Prime Minister Abe was an extraordinary partner. And someone who clearly was a great leader for Japan," Blinken told reporters in Indonesia, where he is attending a G20 gathering of foreign ministers.
Taiwan's President Tsai Ing-wen
Taiwanese President Tsai "expressed that not only has the international community lost an important leader, but Taiwan has also lost an important and close friend," her office said in a statement.
"We … believe that he will surely watch over democracy in the Indo-Pacific region even in heaven," Tsai added on Twitter.
Dalai Lama
"I am deeply saddened to hear that my friend, Mr. Abe Shinzo has passed away following a gunshot attack this morning. I pray for him and offer my condolences to you and members of your family," the Dalai Lama said in a letter sent to Abe's wife.
"As you know, your late husband was a steadfast friend of the Tibetan people. I very much appreciated his friendship and support of our efforts to preserve our rich Buddhist cultural heritage and identity," the Dalai Lama added.
"Mr. Abe truly lived a meaningful life in the service of others."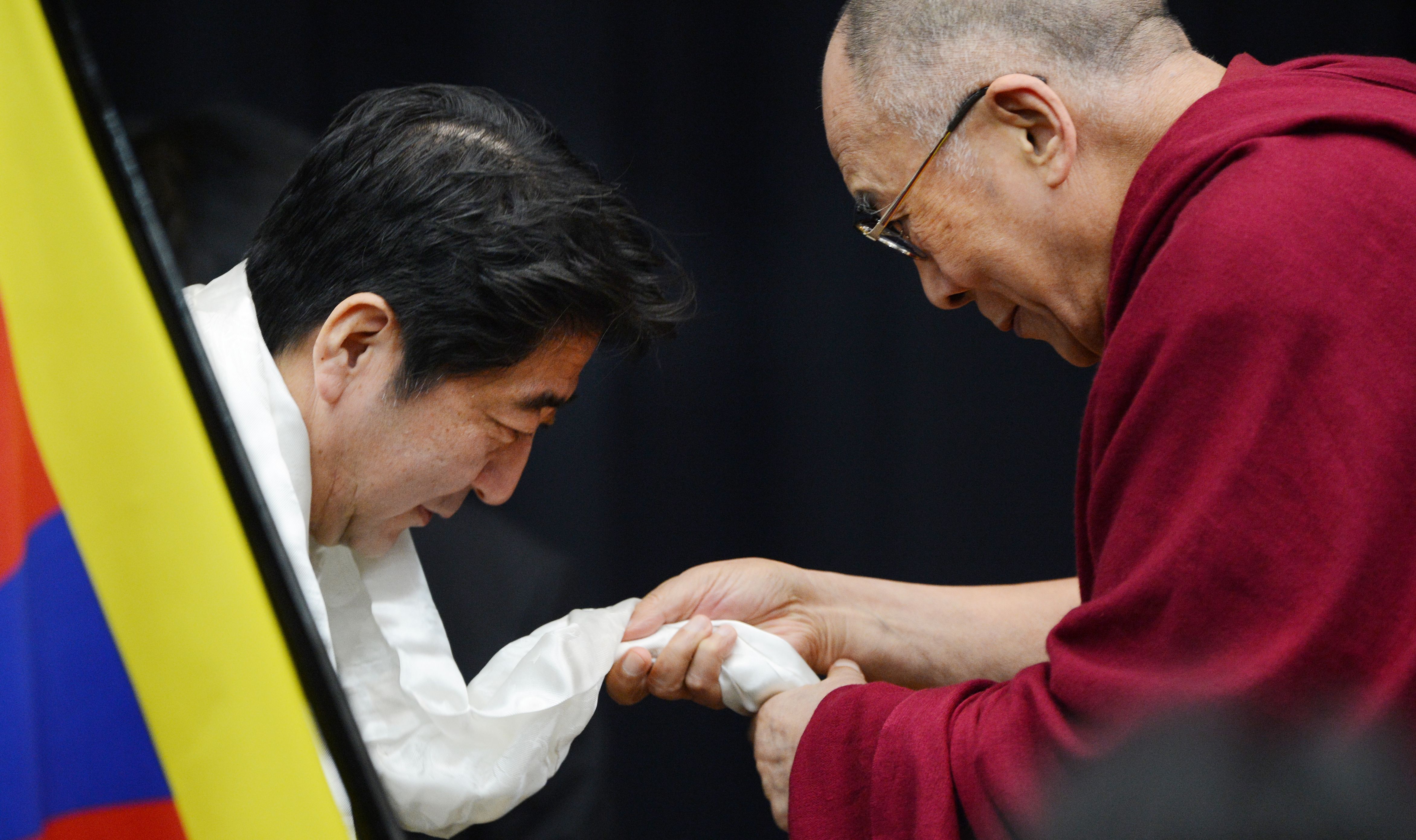 NATO Secretary General Jens Stoltenberg
"Deeply saddened by the heinous killing of Shinzo Abe, a defender of democracy and my friend & colleague over many years. My deepest condolences to his family, PM @kishida230 & the people of #NATO's partner #Japan at this difficult time," Stoltenberg tweeted.
Indian Prime Minister Narendra Modi
"I am shocked and saddened beyond words at the tragic demise of one of my dearest friends, Shinzo Abe. He was a towering global statesman, an outstanding leader, and a remarkable administrator. He dedicated his life to make Japan and the world a better place," Modi tweeted, adding that one day of national mourning will be observed on Saturday.
Sri Lankan President Gotabaya Rajapaksa
"Deeply saddened by the tragic death of former #Japan PM Shinzo Abe. Japan has lost a highly respected politician. I extend my heartfelt condolences to his family, the LDP & to the people of Japan," Rajapaksa wrote on Twitter.
Philippine Department of Foreign Affairs
"Mr. Abe was greatly admired by many Filipinos. We thank him for his key role in the strengthening of Philippines-Japan relations and for establishing a very deep bond of friendship with our country," the department tweeted.
Brazilian President Jair Bolsonaro
Bolsonaro in a tweet called Abe "a brilliant leader who was a great friend of Brazil." He ordered three days of national mourning in Brazil.
U.K. Prime Minister Boris Johnson
"Incredibly sad news about Shinzo Abe. His global leadership through unchartered times will be remembered by many. My thoughts are with his family, friends and the Japanese people. The UK stands with you at this dark and sad time," Johnson tweeted.
Australian Prime Minister Anthony Albanese
Albanese in a statement called Abe's death "devastating news." Abe was a "giant on the world stage" and his legacy is one of "global impact, and a profound and positive one for Australia," he added.
WHO director-general Tedros Adhanom Ghebreyesus
"Deeply saddened by the tragic death of Shinzo Abe, former Prime Minister of #Japan and an outstanding champion for #HealthForAll. My heartfelt condolences to his family and the people of Japan. He will be greatly missed," Tedros posted on Twitter.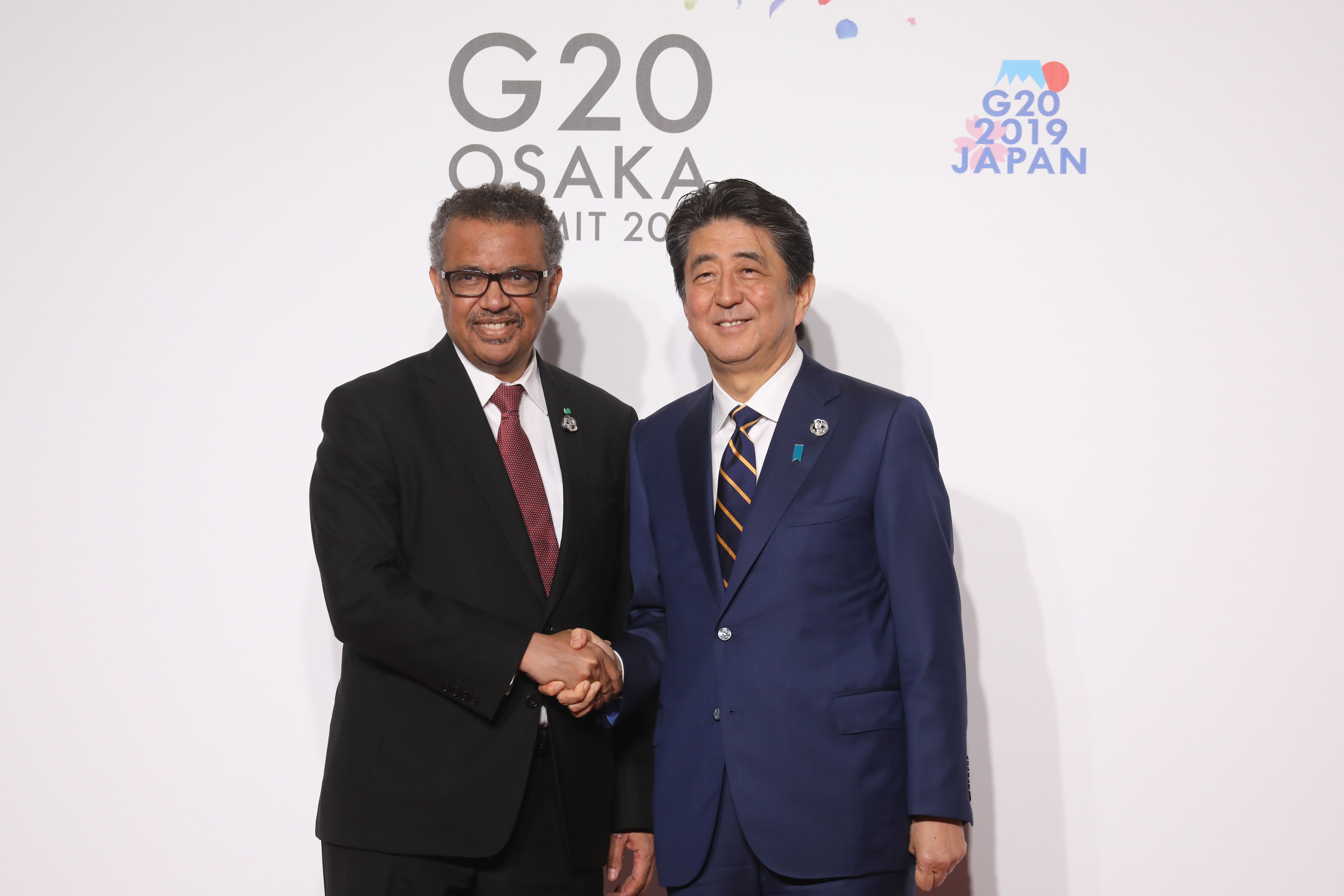 French President Emmanuel Macron
"On behalf of the French people, I send my condolences to the Japanese authorities and people after the assassination of Shinzo Abe. Japan is losing a great Prime Minister, who dedicated his life to his country and worked to bring balance to the world," Macron tweeted.
German Chancellor Olaf Scholz
"Even in these difficult hours, we stand close to Japan," Scholz tweeted.
European Commission President Ursula von der Leyen
"A wonderful person, great democrat and champion of the multilateral world order has passed away. I mourn with his family, his friends and all the people of Japan. This brutal and cowardly murder of @AbeShinzo shocks the whole world," she tweeted.
South African President Cyril Ramaphosa
"The violence that claimed Prime Minister Abe's life is a call on all of us to work for non-violence, peace and tolerance in all parts of the globe," Ramaphosa said in a statement.
Ukrainian President Volodymyr Zelensky
"Horrible news of a brutal assassination of former Prime Minister of Japan Shinzo Abe. I am extending my deepest condolences to his family and the people of Japan at this difficult time. This heinous act of violence has no excuse," Zelensky tweeted.
Israeli Prime Minister Yair Lapid
"The State of Israel mourns the death of former Japanese PM Shinzo Abe following today's horrific attack. He was a fierce & distinguished leader and a key architect of modern Israel-Japan relations," Lapid tweeted.
Turkish President Recep Tayyip Erdoğan
"I am deeply saddened by the death of my dear friend Shinzo Abe, Former Prime Minister of Japan, as a result of an armed attack. I condemn those who carried out this heinous attack," Erdoğan posted on Twitter.
Dutch Prime Minister Mark Rutte
"Former Japanese PM Abe has died, following a cowardly attack. At today's cabinet meeting we paused to reflect on this dark day for Japanese democracy. I have fond memories of our friendship and the work we did together. My thoughts are with his loved ones and the people of Japan," Rutte tweeted.
This is a developing story. Please check back for updates.