Clint Eastwood gave a rasping, powerful performance in a Chrysler Super Bowl commercial. But some saw a political message that favored Democrats.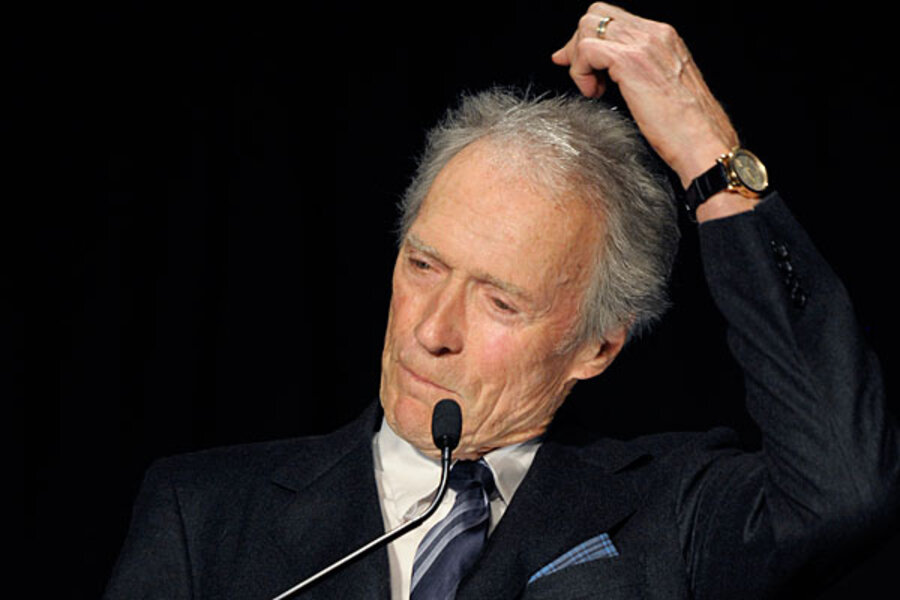 Clint Eastwood's Super Bowl commercial for Chrysler was, amid a sea of retread themes and less-than-inspiring plots (you're so much better than this, Doritos) pretty awesome.
If you didn't see the two-minute ad yet, it ran during halftime of last night's Super Bowl and featured a darkened Clint Eastwood rasping that it's "halftime in America. People are out of work and they're hurting. And are all wondering what they're going to do to make a comeback."
"All that matters now," Eastwood says in one particularly memorable line, "is what's ahead. How do we come from behind? How do we come together? And how do we win? Detroit's showing us it can be done."
The ad's political overtones were obvious – Detroit got back on its feet after being bailed out by the federal government, something Barack Obama instituted and something Mitt Romney opposed.
White House Communication Director Dan Pfeiffer tweeted almost immediately afterward, leading ESPN hoops super analyst Seth Davis to query Pfeiffer about the spot:
Of course, Pfeiffer was referring to last year's totally awesome Chrysler ad featuring Eminem and iconic scenes from Detroit.