LeBron James, Dwyane Wade, and Shaquille O'Neal are arguably three of the biggest names in Heat's history. While Wade is the biggest of them all for the Heat, fans often engage in the debate of who was the greatest duo for the Heat.
Wade and Shaq played together for a short stint that won them their championship in 2006. Wade and LeBron came together after 'The Decision' to arguably make the first super-team of the 2010s' era. They won 2 championships in back-to-back seasons, which could be three had they not infamously messed with Dirk Nowitzki.
So who is the greatest teammate Dwyane Wade has had in Miami? He has finally revealed the answer to that question. It's not who you think it is.
Wade's hilarious take on who's a better teammate: Shaq or LeBron?
In an interview with Kelly and Ryan, 
Dwyane Wade
 had a hilarious response when they asked him about his pick for a better teammate. The choices were tough, though, and he knew that. Therefore, he clarified, 
"Better in what way?" 
But he further hilariously added, "Shaq was a great teammate because I was young and nobody knew who I was. And Shaq grabbed me and was like Yo! Imma make you somebody. I was already somebody once LeBron came out." 
Were two championships with LeBron James not good enough for Wade?
Clearly, that is not the case. He's essentially just admitting that if he were to make a pros and cons list for a better teammate, he would put this on 
Shaq
's pros over 
LeBron
. It does not diminish the importance of LeBron James to Wade and the Miami Heat.
LeBron James and Dwyane Wade are still best friends like they have always been.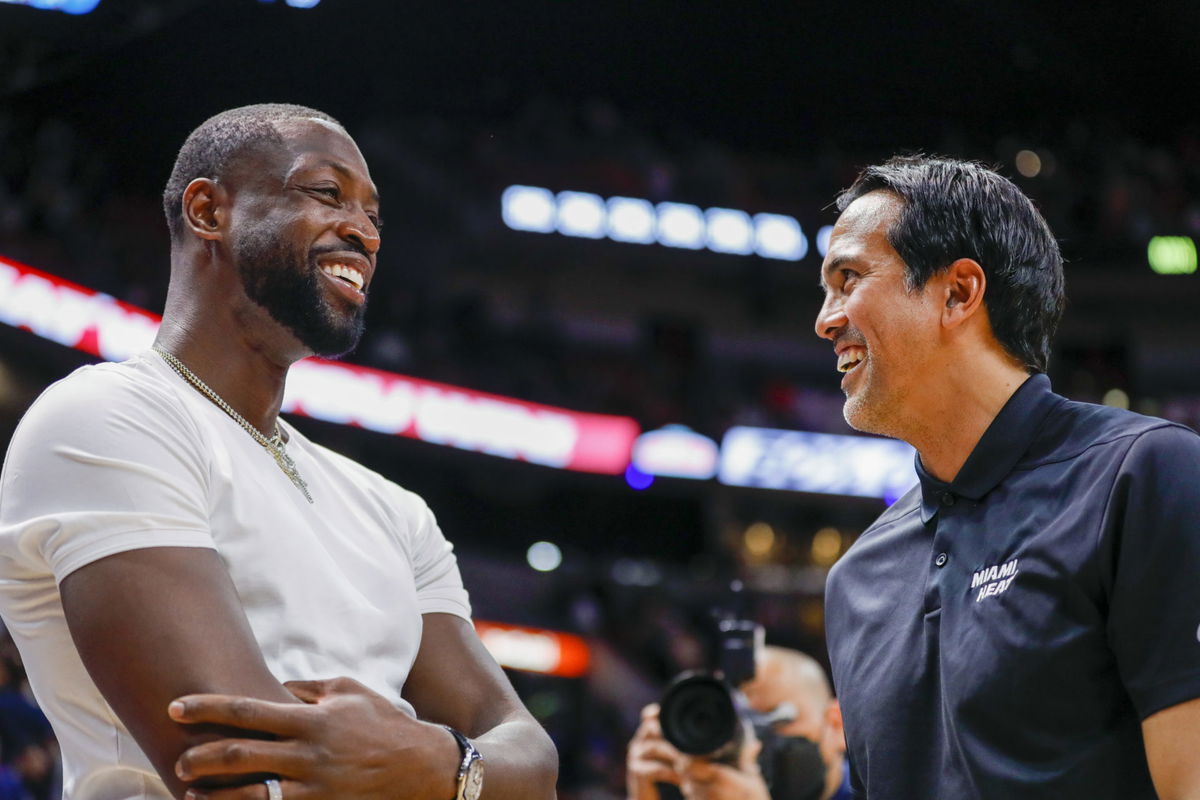 Former Miami Heat player Dwyane Wade talks to Miami Heat head coach Erik Spoelstra after the game against the Washington Wizards at FTX Arena.
This shows that team success was not the sole deciding factor for Wade. For him, Shaq was more of a mentor as a teammate. Whereas, LeBron was his own age and had the same amount of experience as him. So the type of relationship he had with both of them was fundamentally different that way.
Hence, while he might say that for him Shaq was better, we all know who was better for Miami Heat.