If there's one thing that I miss now I've jumped into the keto diet with both feet, it's pasta. Creamy sauces running through al dente spaghetti, or rich tomatoey baked lasagna. But what I don't miss is the bloated feeling that it leaves me with.
Thankfully, there are ways you can have your "pasta" and eat it too. We've found the best guides on how to make low carb pasta to fulfill your cravings and the most ingenious alternatives to the gluten-filled carb-laden stuff.
Butternut squash noodles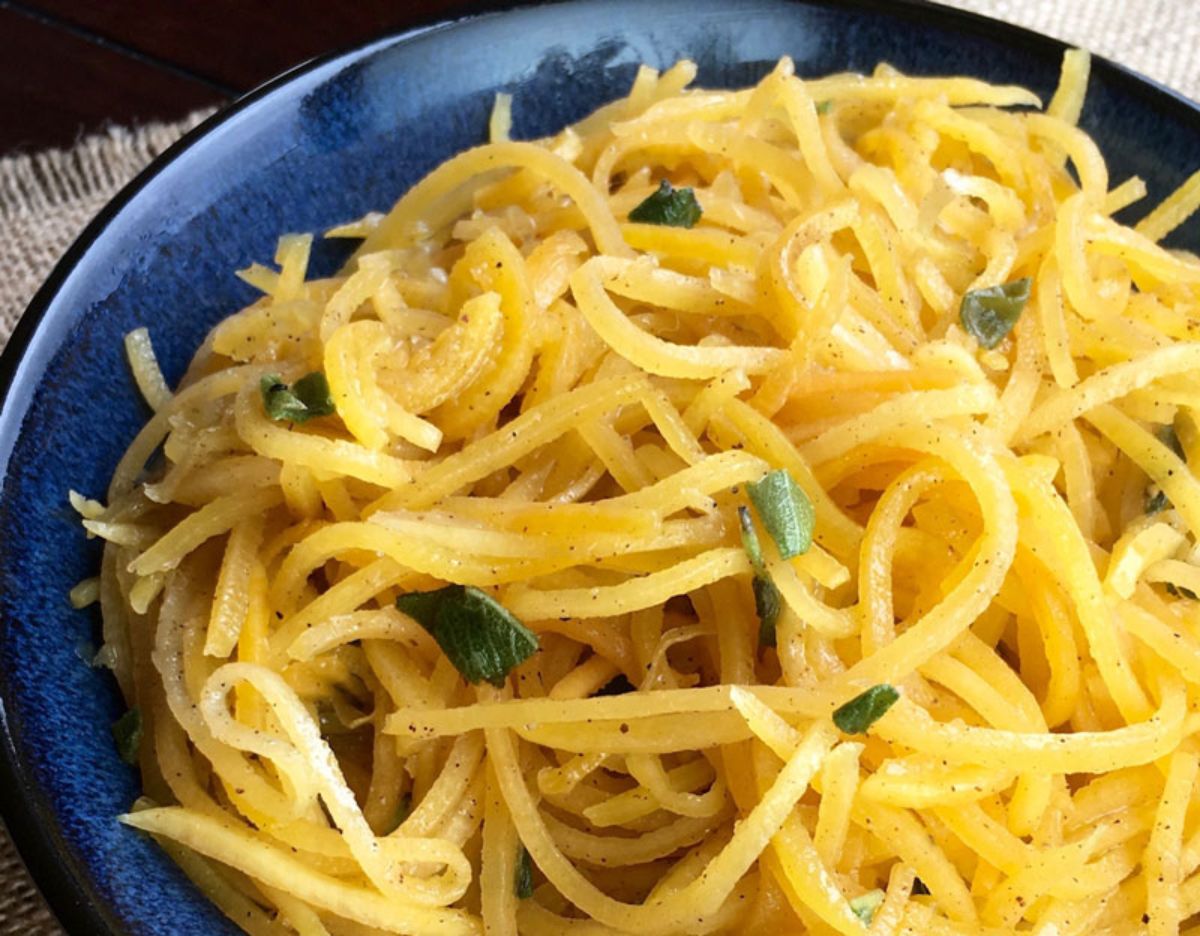 Butternut squash is a genius substitute for pasta. It's firmer than zucchini when turned into noodles, so you can mix in more sauce without worrying that it will all go soggy. Delightfully Low Carb shows you how to make the noodles with a julienne swivel peeler, and then turn them into a yummy supper.
Creamy red pepper pasta with chicken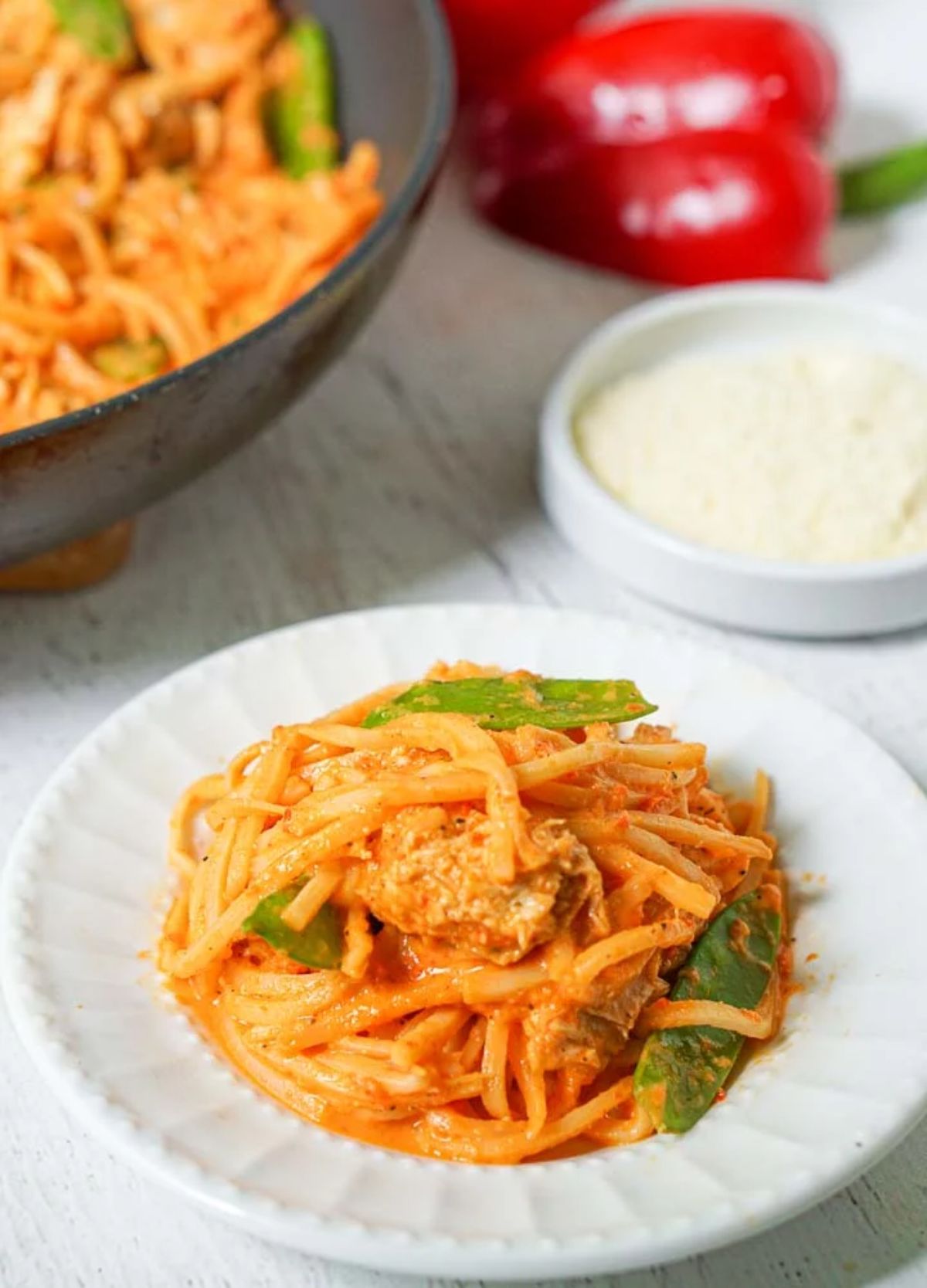 Another great alternative to wheat-based pasta is Palmini noodles. These are made from the hearts of palms, and also hold up quite well to thick sauces. My Life Cookbook has a great recipe for a velvet creamy red pepper sauce that shouldn't be missed.
Zoodle lo mein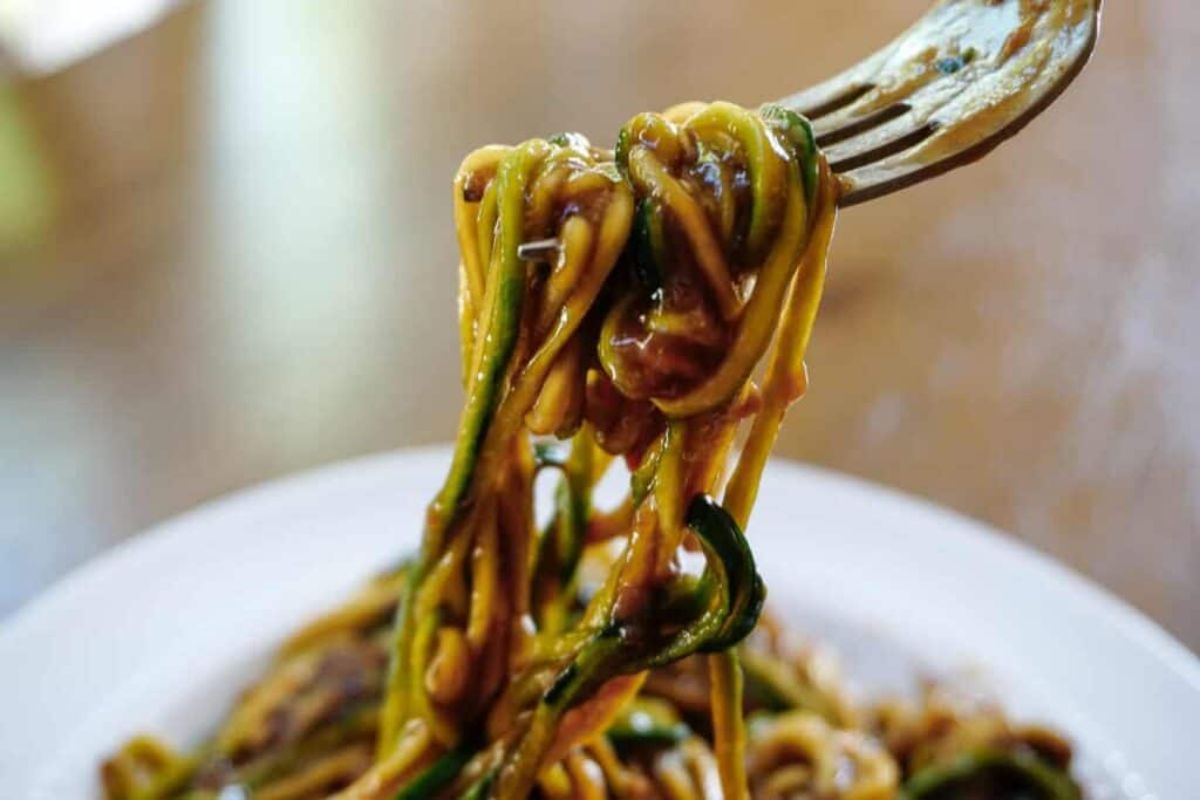 If you're in the mood for Asian, rather than Italian-based dishes, then Low Carb Quick has developed a lo mein zoodle dish with the perfect umami taste. The zoodles and the stir fry sauce take no time at all, and this whole meal can be on the table in a shocking 15 minutes!
Peanut sesame shirataki noodles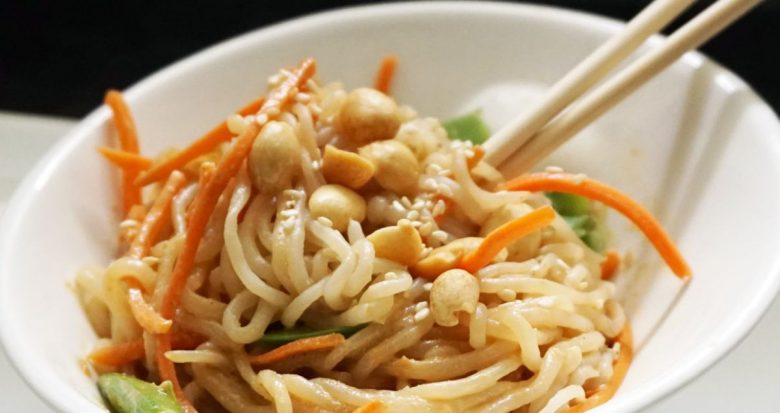 Another Asian stunner, this silky smooth stir fry from Bijoux and Bits will make you feel like you've ordered in from your old favorite takeaway. Shirataki noodles are made from water and soluble fiber and, although they don't taste of anything, they're really good at soaking up tastes that surround them. You'll be more than happy with this super quick supper.
Herbed spaghetti squash with garlic and parmesan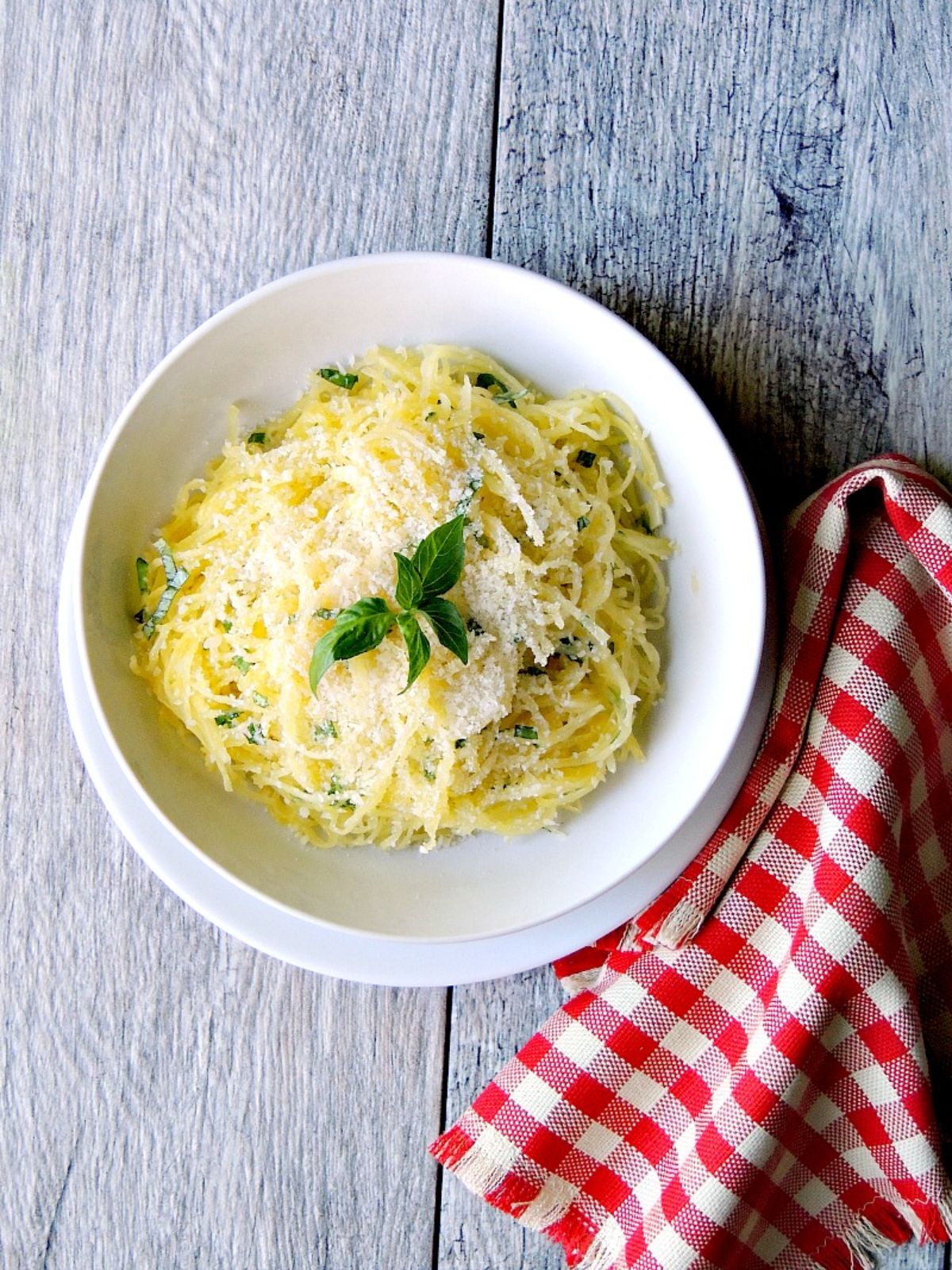 Another brilliantly simple spaghetti squash recipe here from Bobbi's Kozy Kitchen. Keto-friendly, vegetarian, low carb and gluten-free this ticks all your boxes while not busting your macros. Serve it as a side at your next dinner party and everyone will be happy.
Baked zoodles and meatballs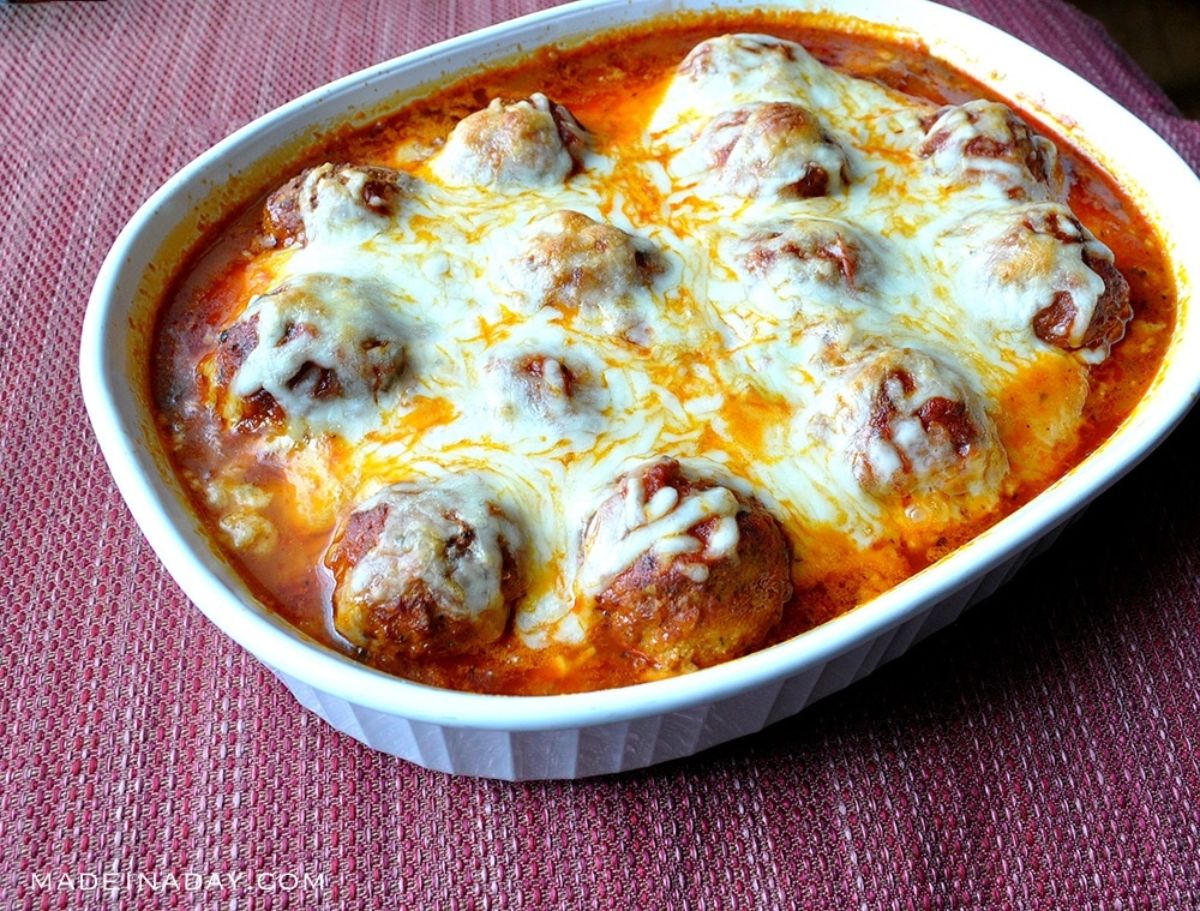 If you're looking for something warming, comforting, and well within your carb allowance, then Made in a Day has a stellar baked zoodle dish for the midweek supper that will perk you up without ruining your diet.
Palmini spaghetti bolognese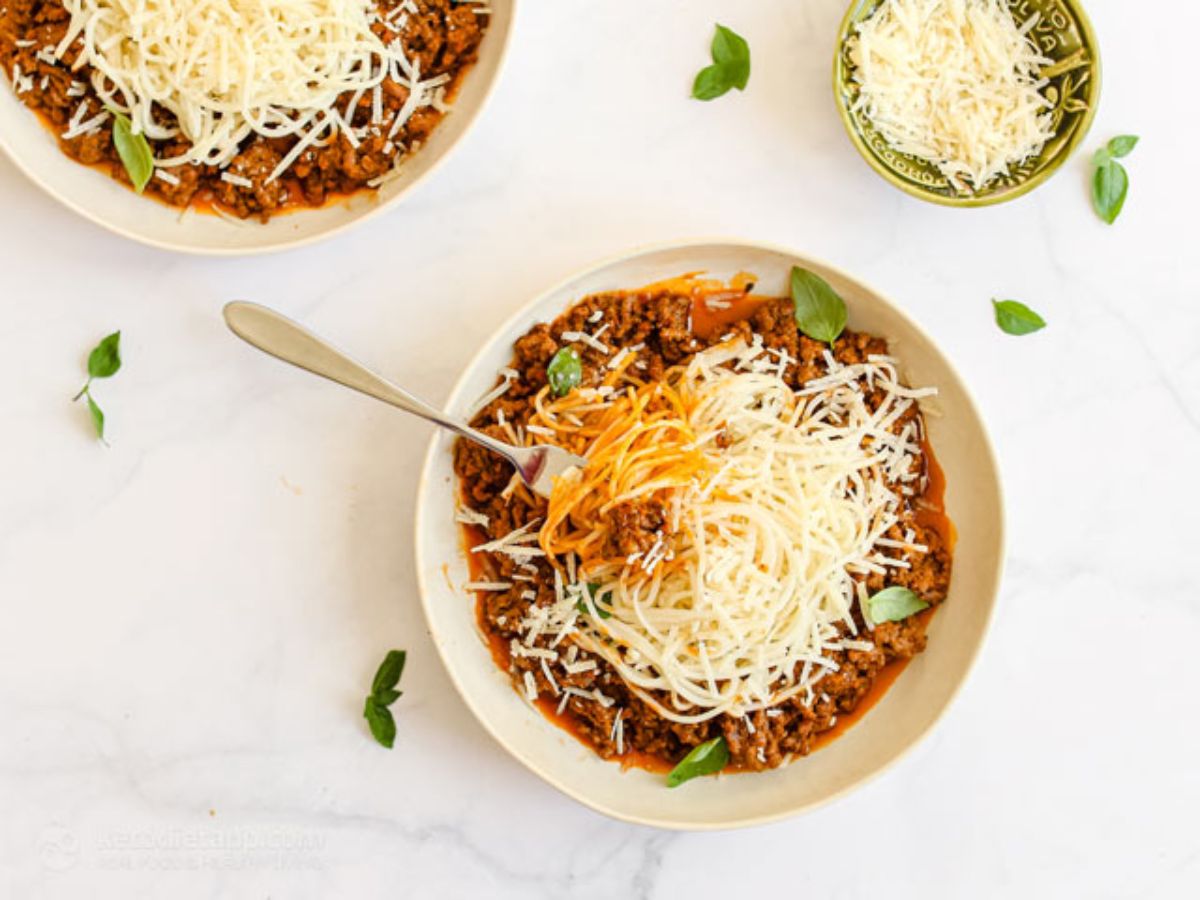 With only 3g net carbs per serving, this Palmini bolognese recipe from Keto Diet Tapp is the perfect solution if you want something that feels rich whilst not bloating you at all. You can also find a recipe for their homemade marinara sauce on the site, to really add the personal touch.
Spaghetti squash with asparagus, ricotta, lemon and thyme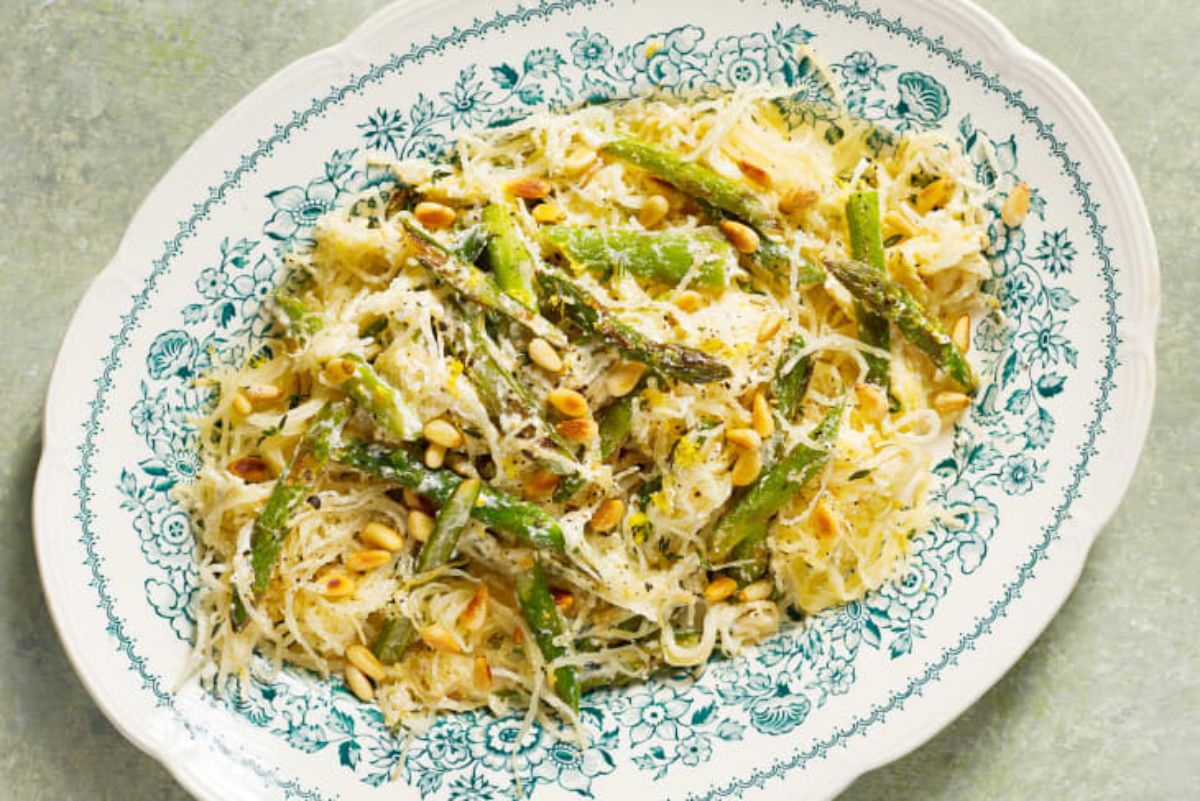 Nothing is simpler than pasta, lemon, soft cheese, and herbs when you've had a long day and you need to eat. Even simpler, and quicker, than takeout, this light recipe from The Kitchn will quickly become your midweek go-to supper.
Creamy Tuscan zucchini noodles with sausage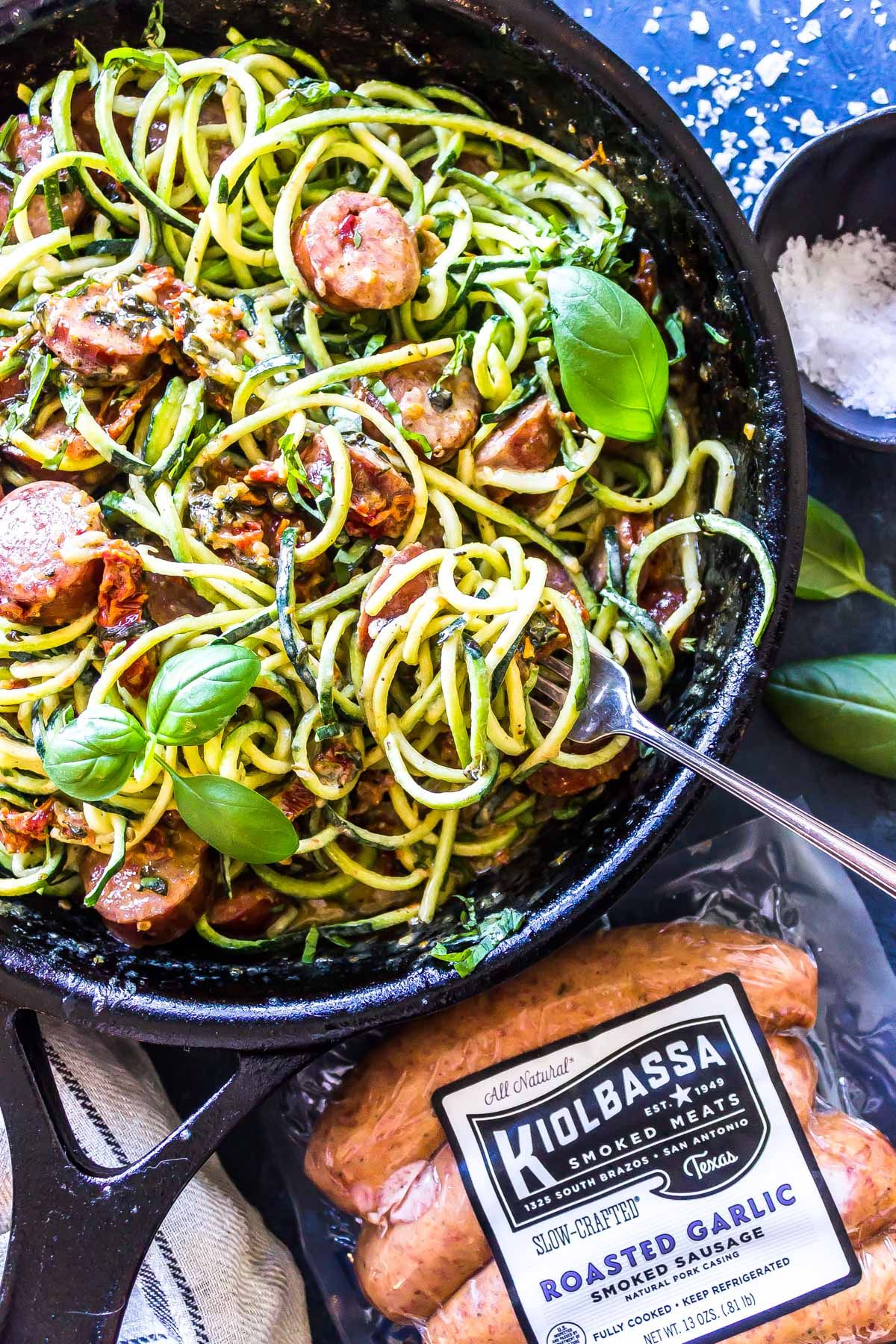 One-pan dinners are my absolute favorite. There's obviously the added bonus of much less washing up, but also all of the flavors get to mingle together to create something really tasty. As one-pan dinners go, this one from Cast Iron Keto takes the flavor to a whole new level, and the zucchini noodles help you cut the carbs.
Pesto zoodles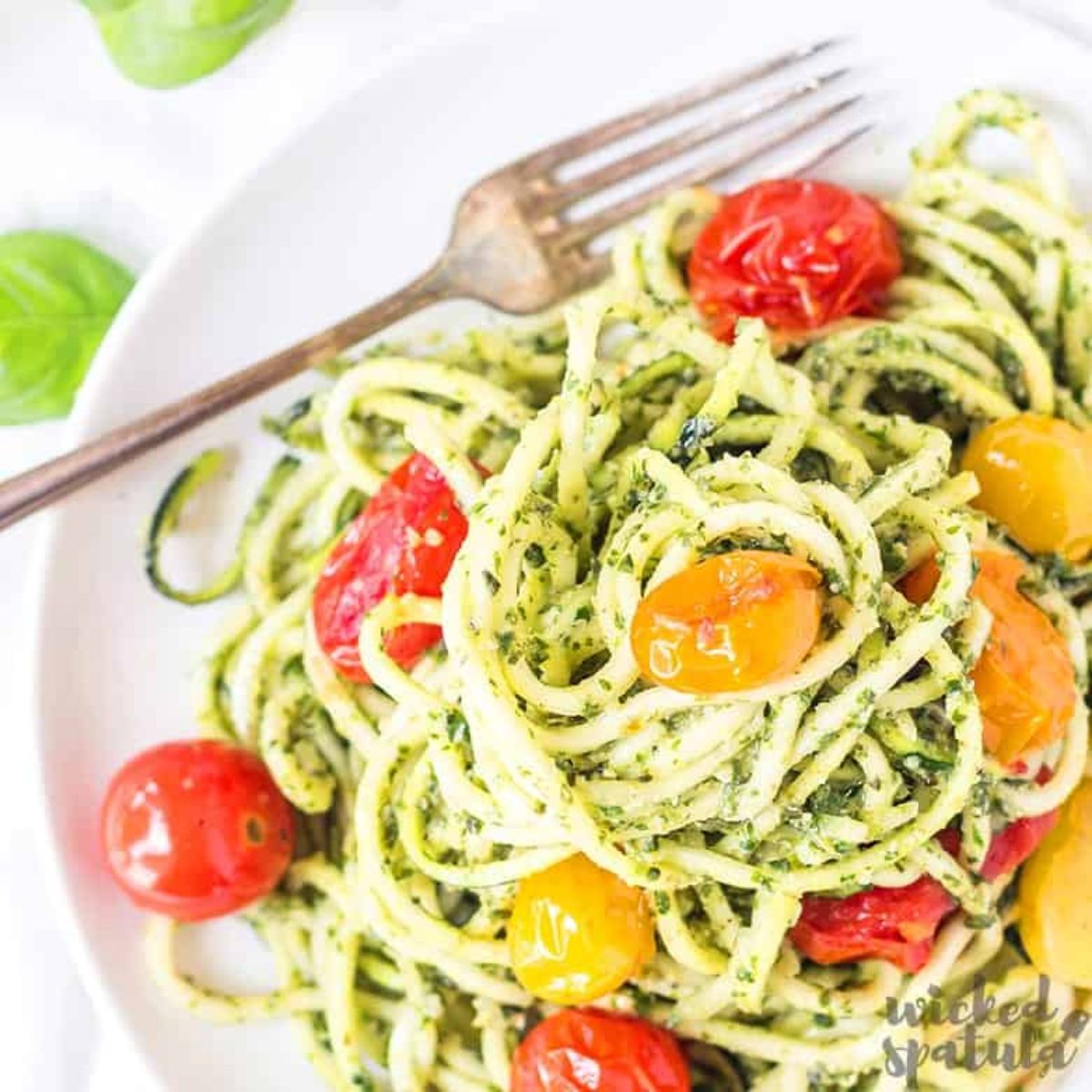 Who doesn't love pesto? It's zingy and cheesy and fresh, and full of nutiritous herbs. We have our own favorite way of eating pesto: with these zucchini noodles. On the table in 10 minutes, it's a gem of a summer recipe to take to a potluck or a barbecue.
Spaghetti squash shrimp scampi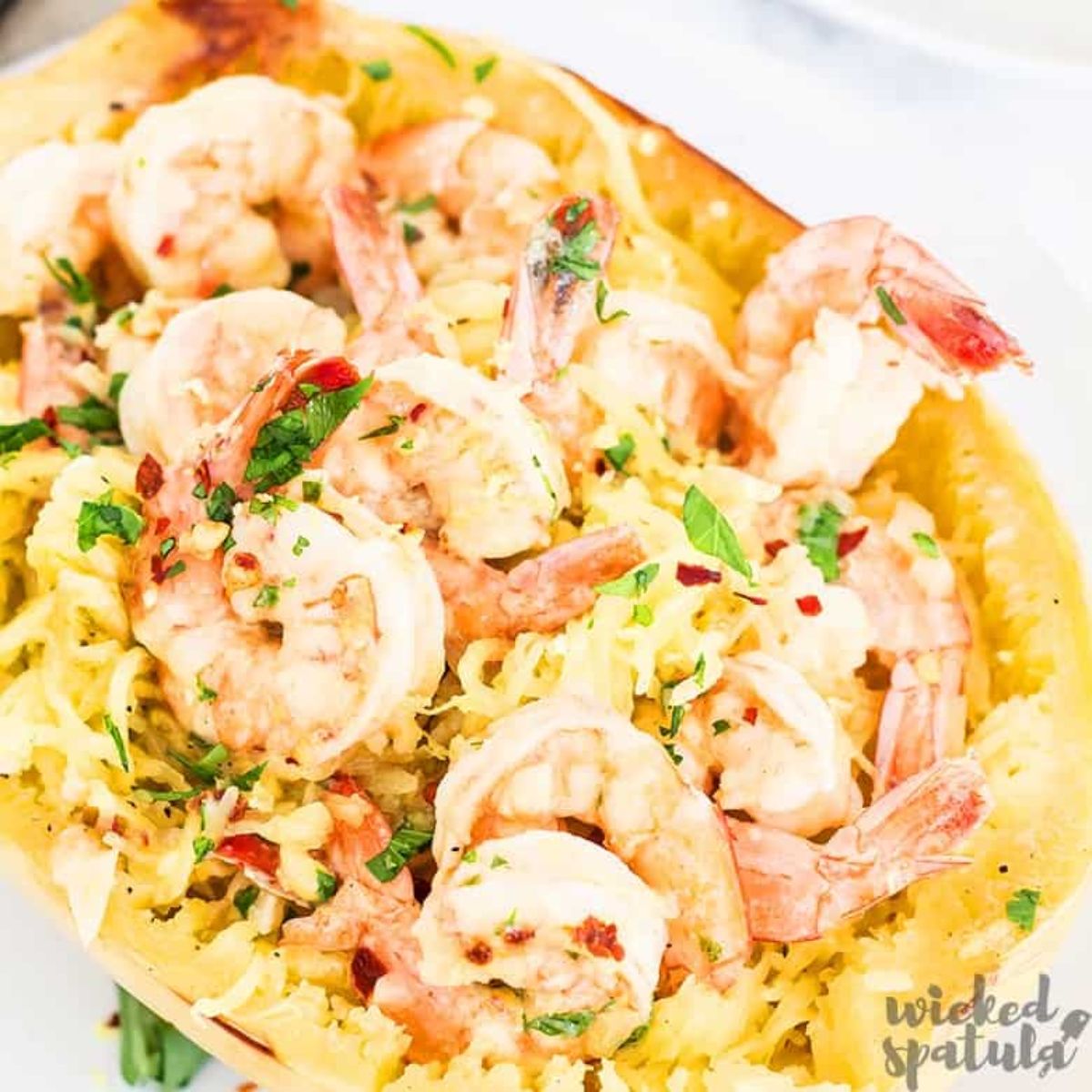 Adding some extra protein to your low carb supper, our yummy shrimp dish will keep you full all the way until breakfast. As an added bonus, you can prep the squash ahead of time to make this meal even quicker to pull together when you need to eat. Leaving you more time to spend with the family.
Cajun shrimp zucchini pasta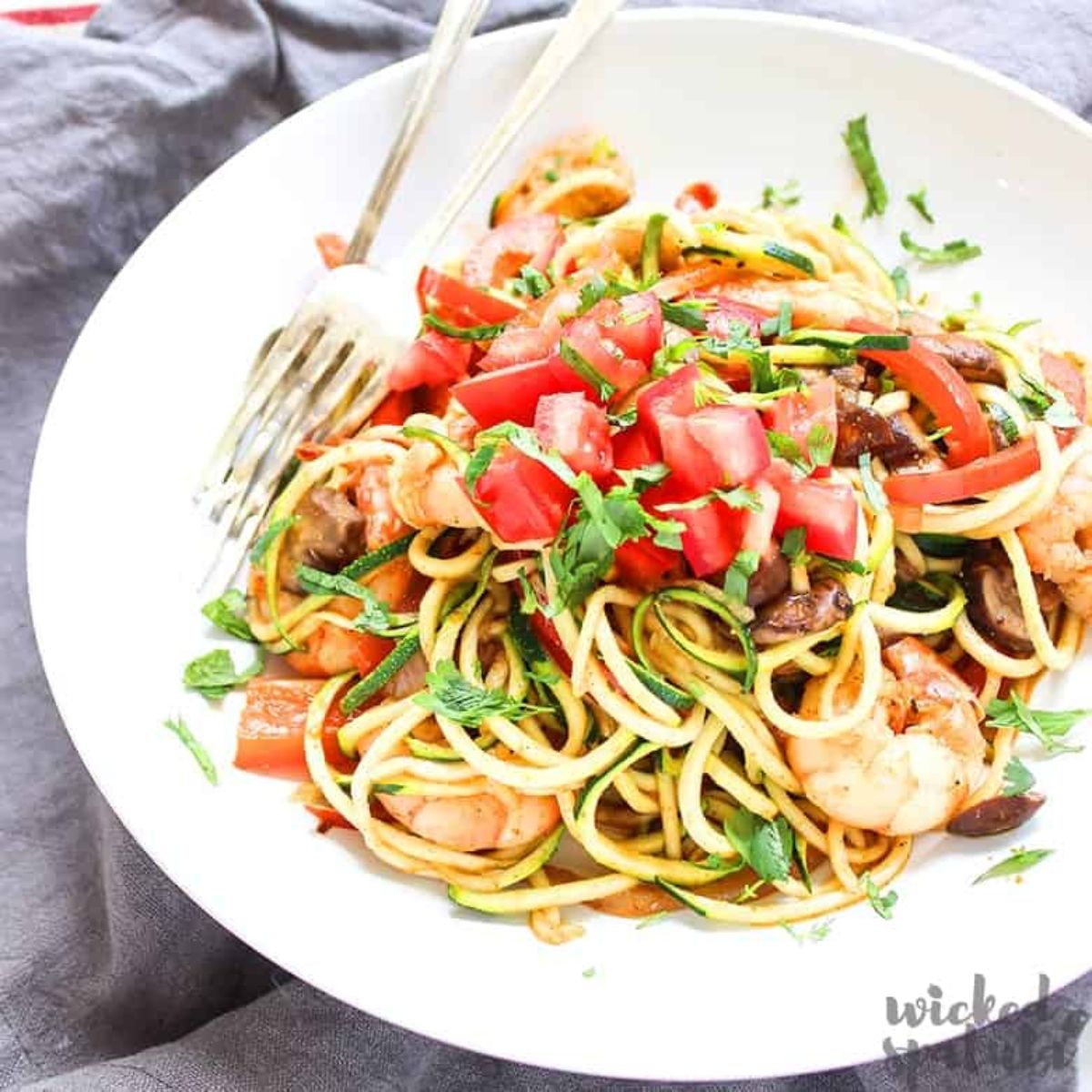 A 20 minute dinner, packed with flavor and low on carbs, what more could you want from a recipe? Our cajun shrimp pasta has vegetables, protein, and the light crunchiness of zucchini noodles. Mix all that with the creamy sauce and you'll be swooning.
Roasted eggplant vegan lasagna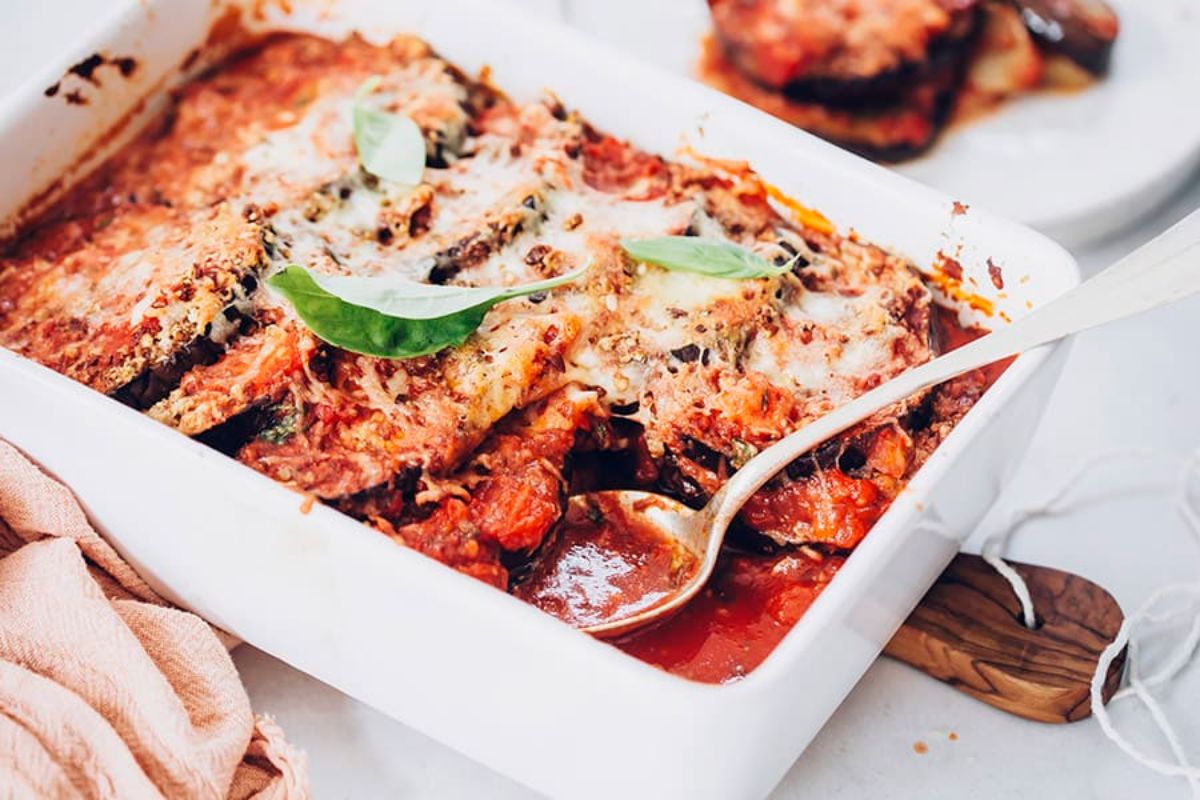 Balancing a vegan dietary restriction while also looking for low carb meals can be really tricky. Thankfully, Kind & Keto have your back with their eggplant lasagne recipe. Layering the eggplant with the tomato sauce and the vegan parmesan s super-simple. You won't even realise it's vegan.
Tuscan spaghetti squash boats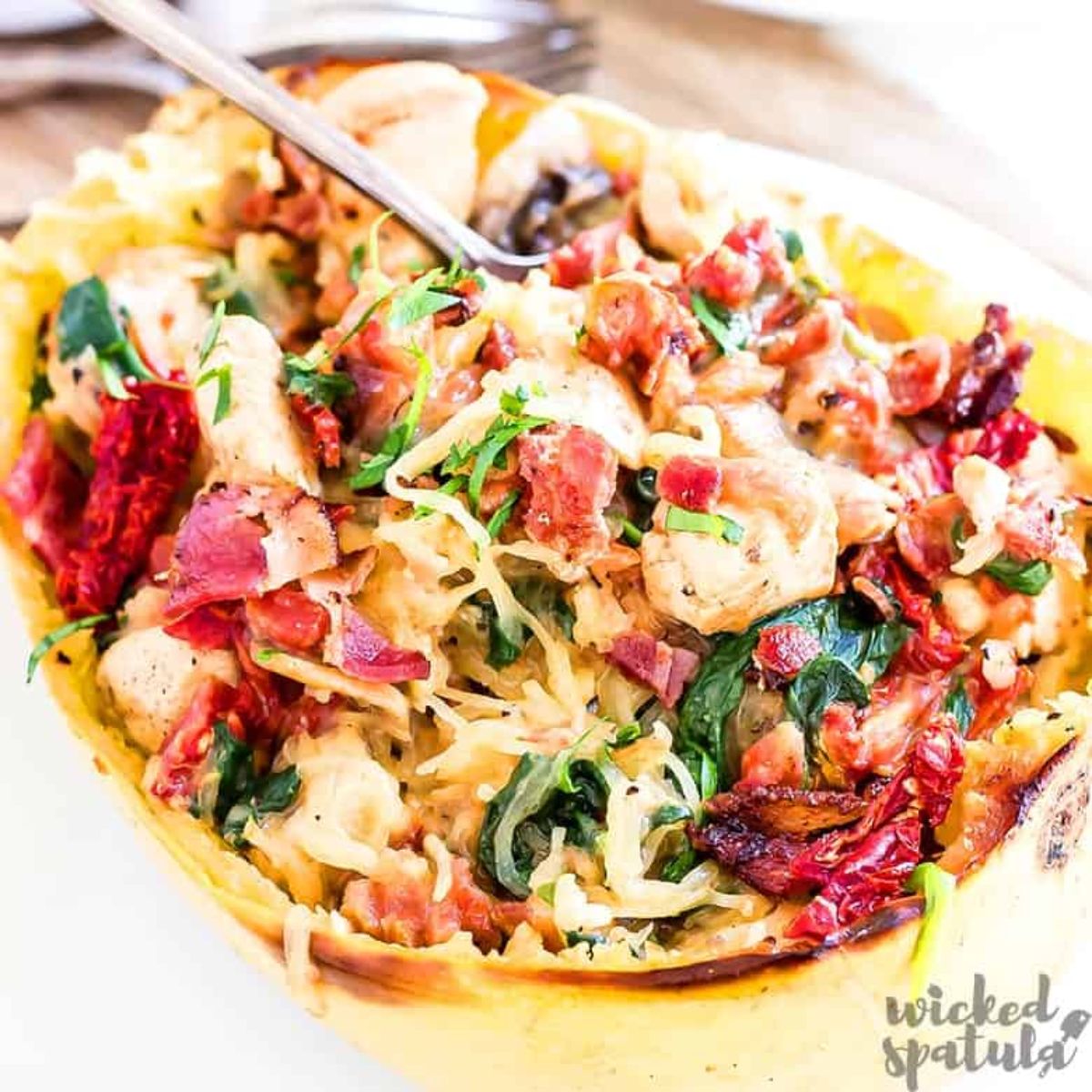 Using a hollowed-out spaghetti squash as a boat to put the rest of your meal in is a genius idea. Not only does it look pretty special as a dinner party entree, but it keeps your carb content low. The Tuscan flavors in this dish will make it super difficult for you to keep from tucking in before it hits the table!
Keto carbonara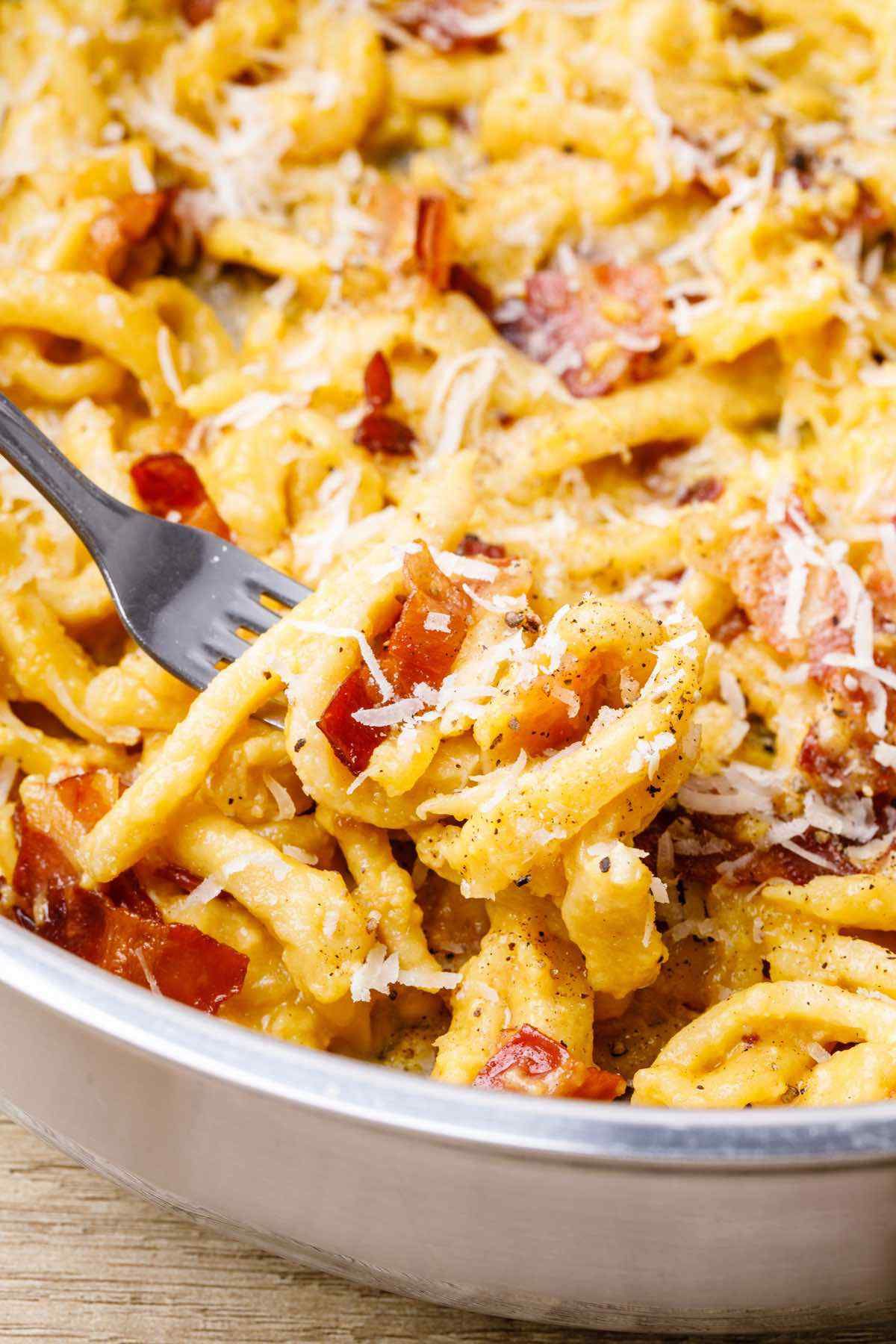 When you started the keto diet, you probably thought that you'd waved goodbye to a carbonara. Perhaps you haven't missed it, or maybe you're saving photos of creamy, pasta-filled dishes in your Pinterest account and drooling. This Carbonara recipe, with homemade keto pasta from Keto Pots gives you step by step instructions to make your own keto-friendly pasta.
Low carb pasta salad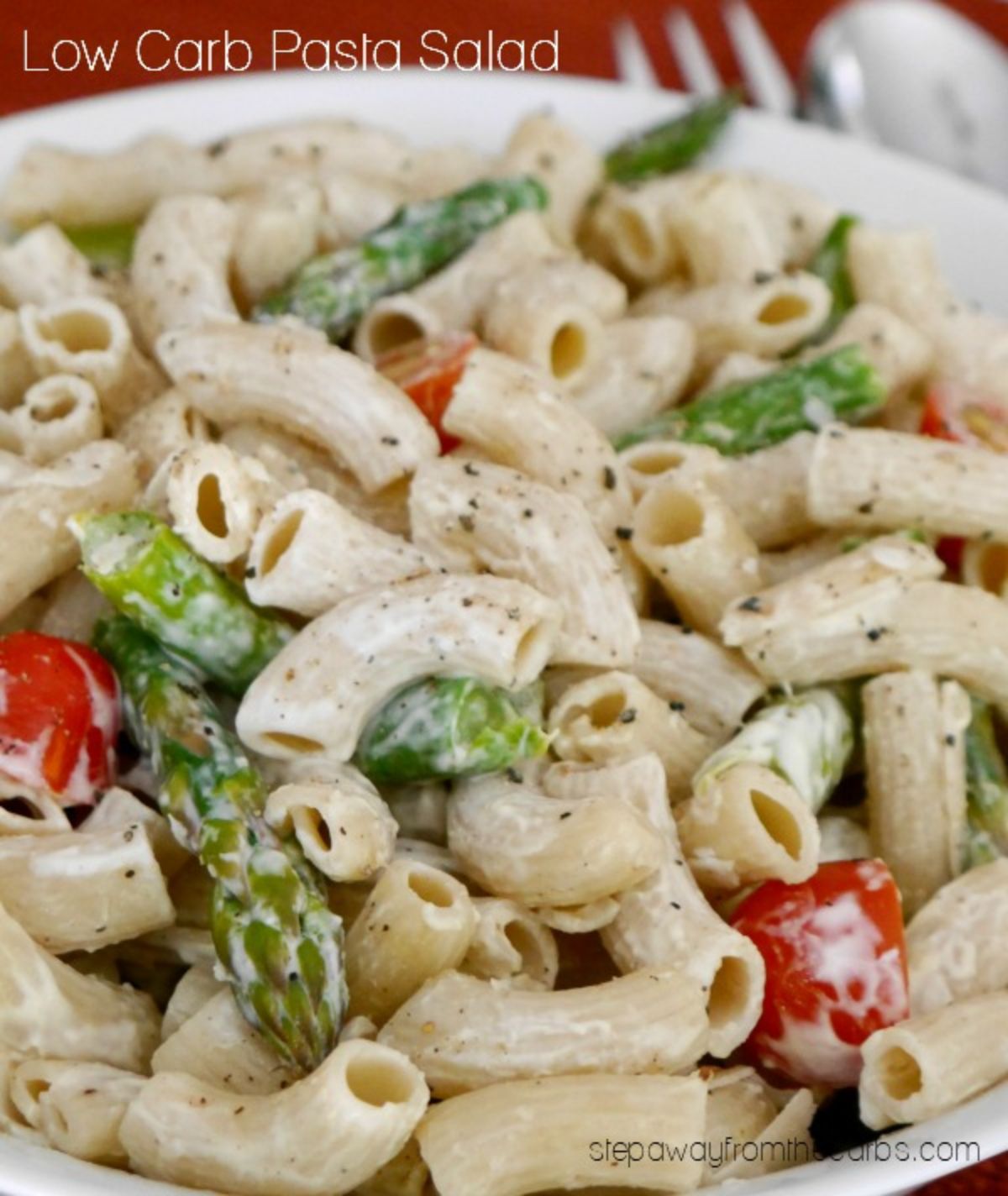 Showcasing their favorite low carb pasta from the Great Low Carb Bread Company, this pasta salad from Step Away From the Carbs is a great meal to make and have half for dinner and half for lunch the next day. The pasta is made from pea protein isolate, so each serving is only 7g net carbs. Mixed with the creamy sauce, asparagus, and tomatoes you'll come back to it again and again.
Cajun sausage pasta bake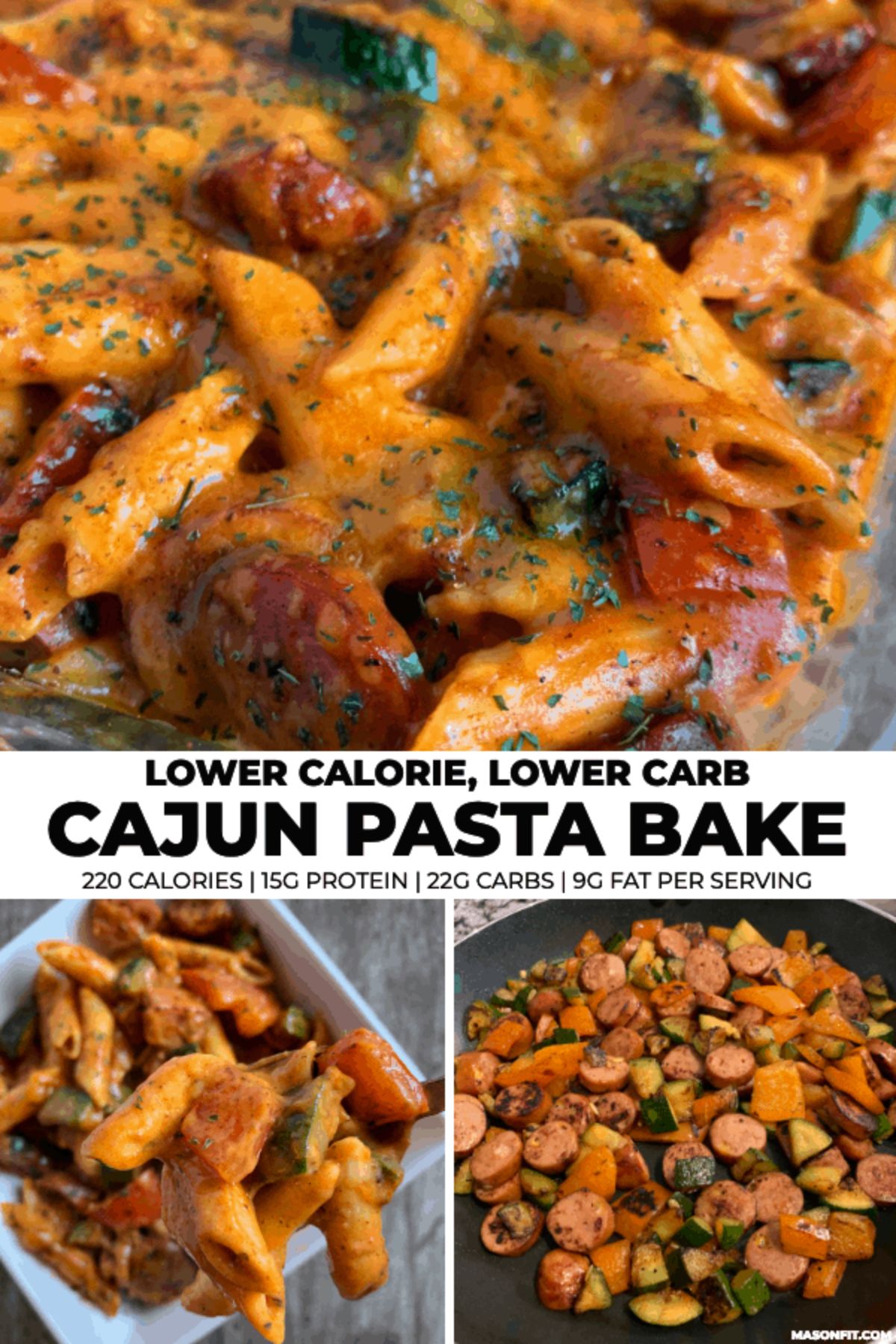 If you're looking for something warmer then this Cajun pasta bake from Mason Fit hits the spot with its creamy sauce, spicy sausage, and cheesy deliciousness. Full of nutritious veggies, this is so moreish and will reheat well for lunch the next day.
Creamy garlic shrimp with parmesan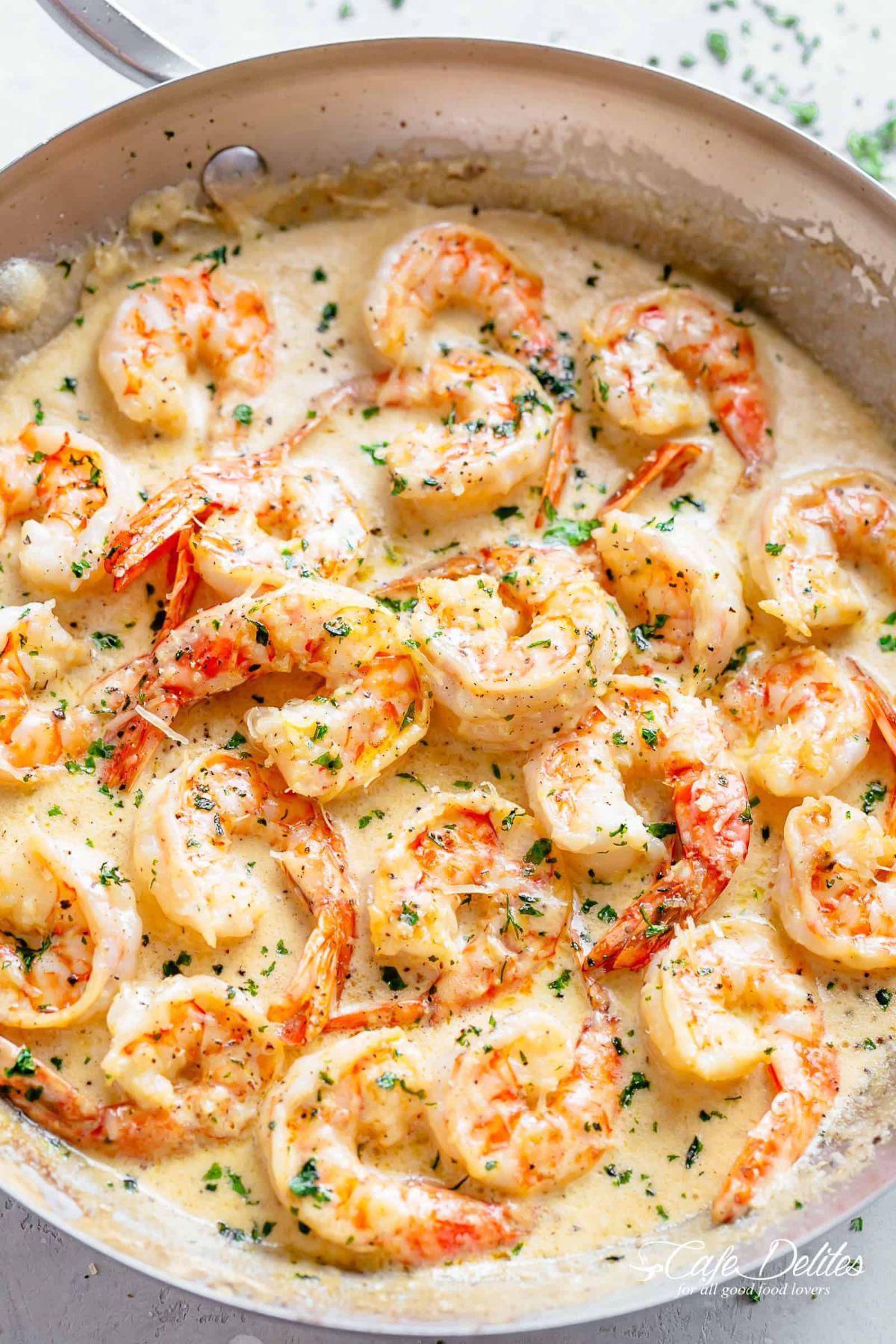 Drenched in a rustic buttery sauce, this shrimp sauce is perfect with zoodles, or the low carb pasta of your choice. Ready in 20 minutes, you can use fresh or frozen shrimp, and Cafe Delites will take you through the whole thing step by step.
Low carb gnocchi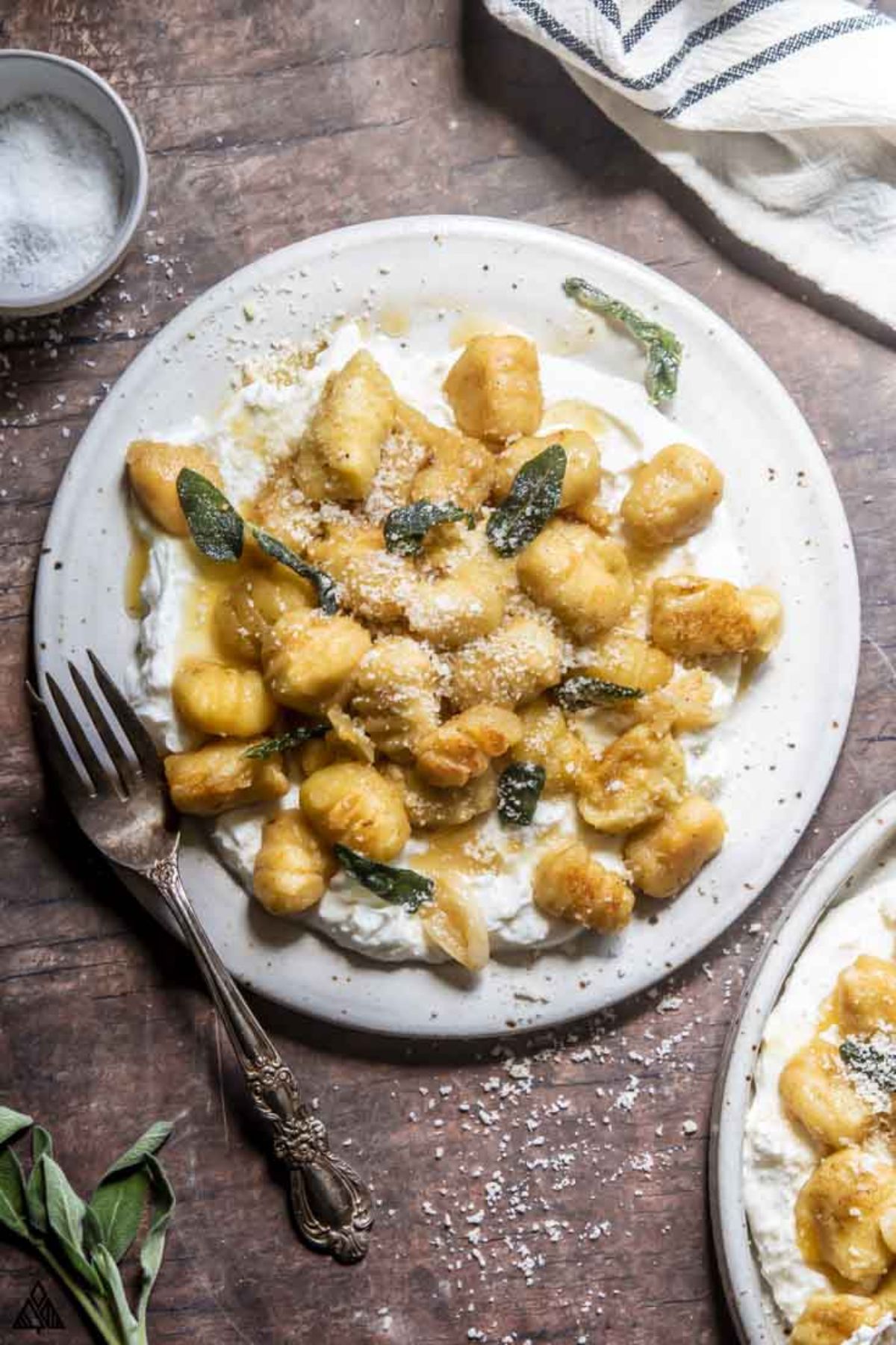 How perfect is gnocchi, with its tiny parcels of fluffy potato that can be loaded with delicious creamy sauces? It's not generally low carb, though, so it's usually something you'd avoid on a menu. Little Pine Kitchen has created low carb gnocchi that you can dress with any protein, veg, and sauce. Perfectly adaptable to any palate.
Keto ravioli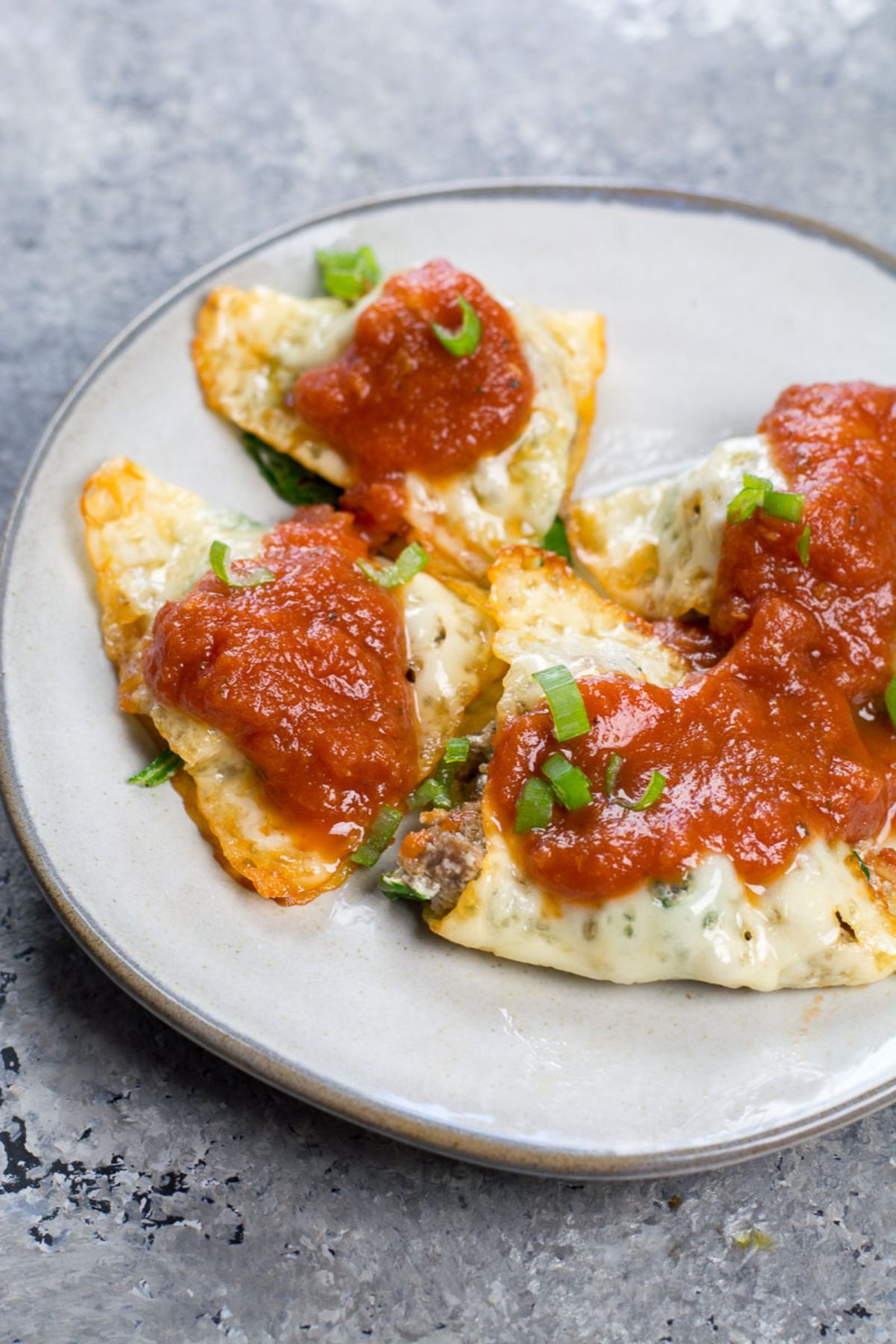 A 4 ingredient ravioli with 1.3g net carbs per serving, Maebell's sausage and spinach ravioli is the perfect appetizer for your dinner party, or a quick lunch just for you. It's incredibly easy to make, looks impressive, and tastes amazing.
Canned tuna pasta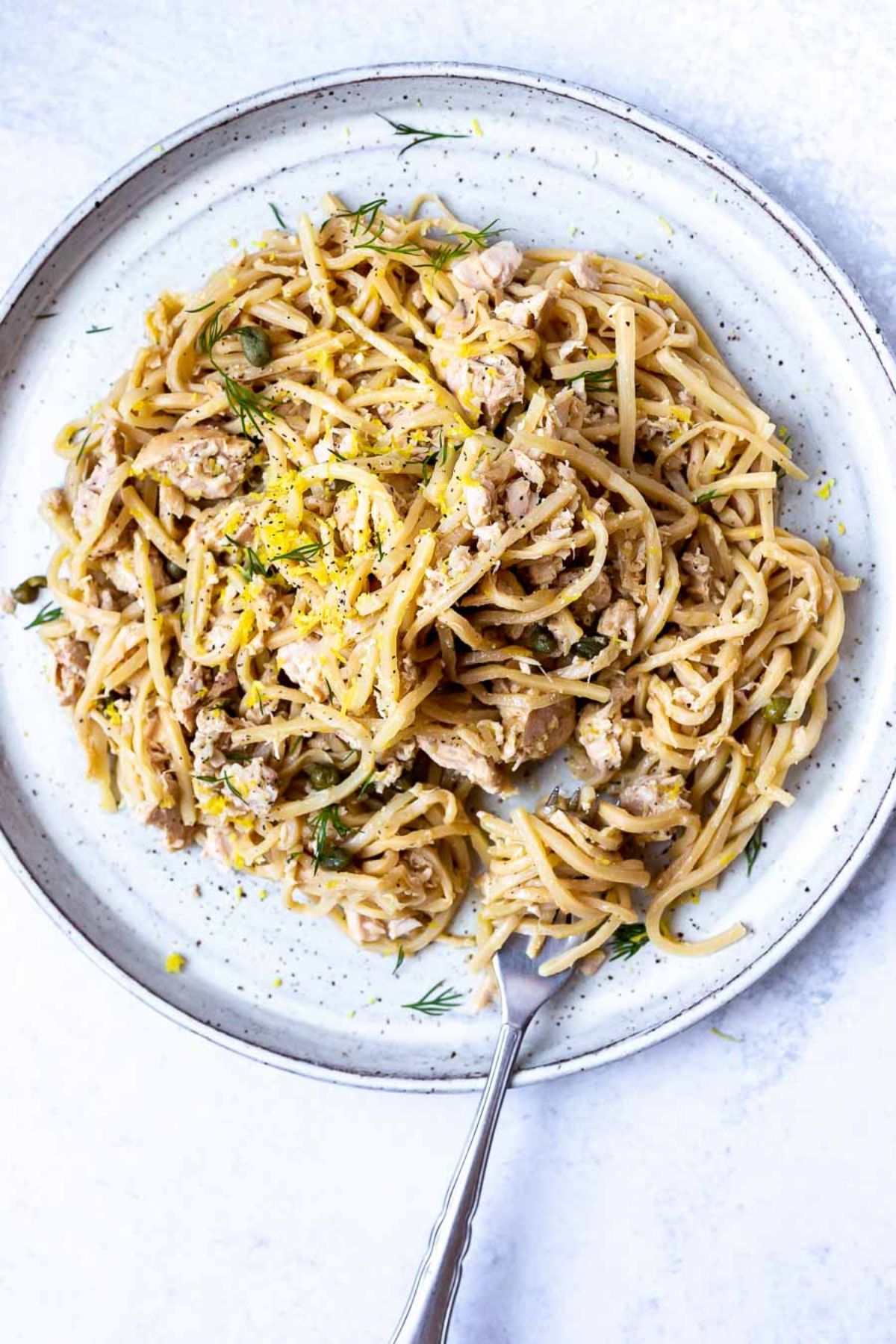 Food by Mars calls this their 10-minute pantry miracle, and they're right on the money with that. Using all those things that you always have in your pantry, you can whip this up for unexpected guests and still have time to make cocktails.
Low carb mac and cheese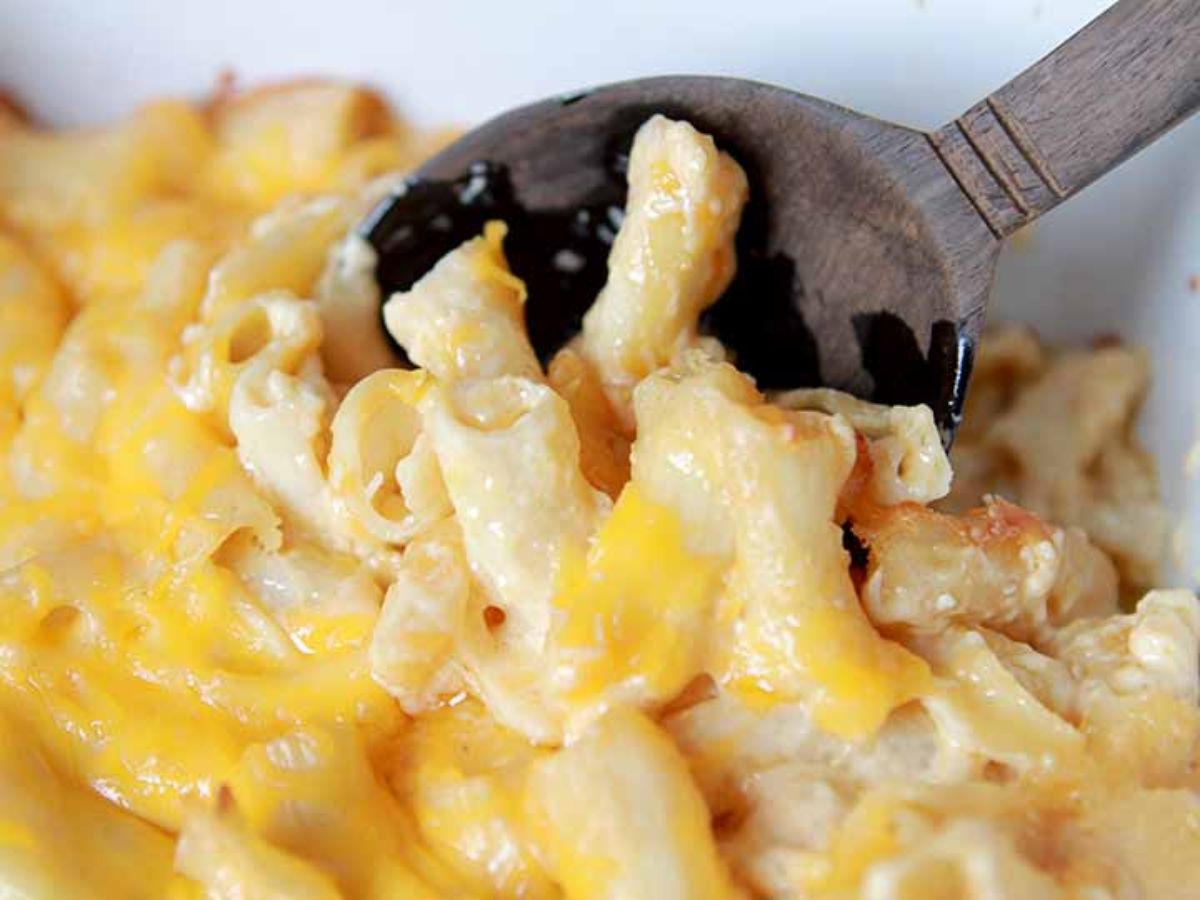 The ultimate in comfort food, this low carb mac and cheese from Resolution Eats is your Wednesday night supper for the whole family, that you can dig into without worrying about messing up your macros. A 4 cheese sauce with a touch of paprika that is ready in 20 minutes. Perfect.
Chicken carbonara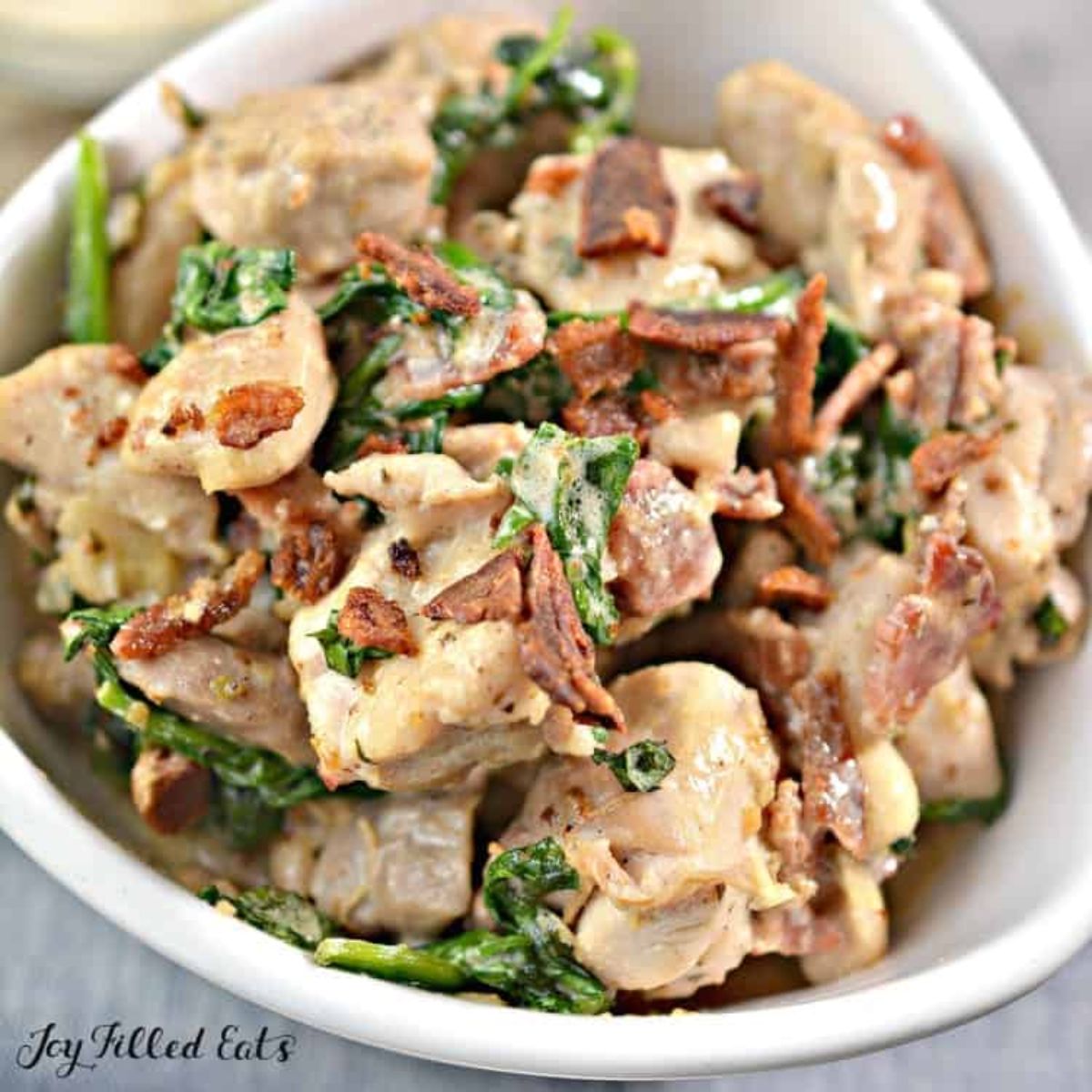 Joy Filled Eats is back with a low carb, gluten-free, sugar-free, keto, grain-free recipe that is ready and on the table in 30 minutes. Delicious creamy chicken with crunchy bacon and fresh spinach, the taste trifecta.
Ultra-fresh pasta salad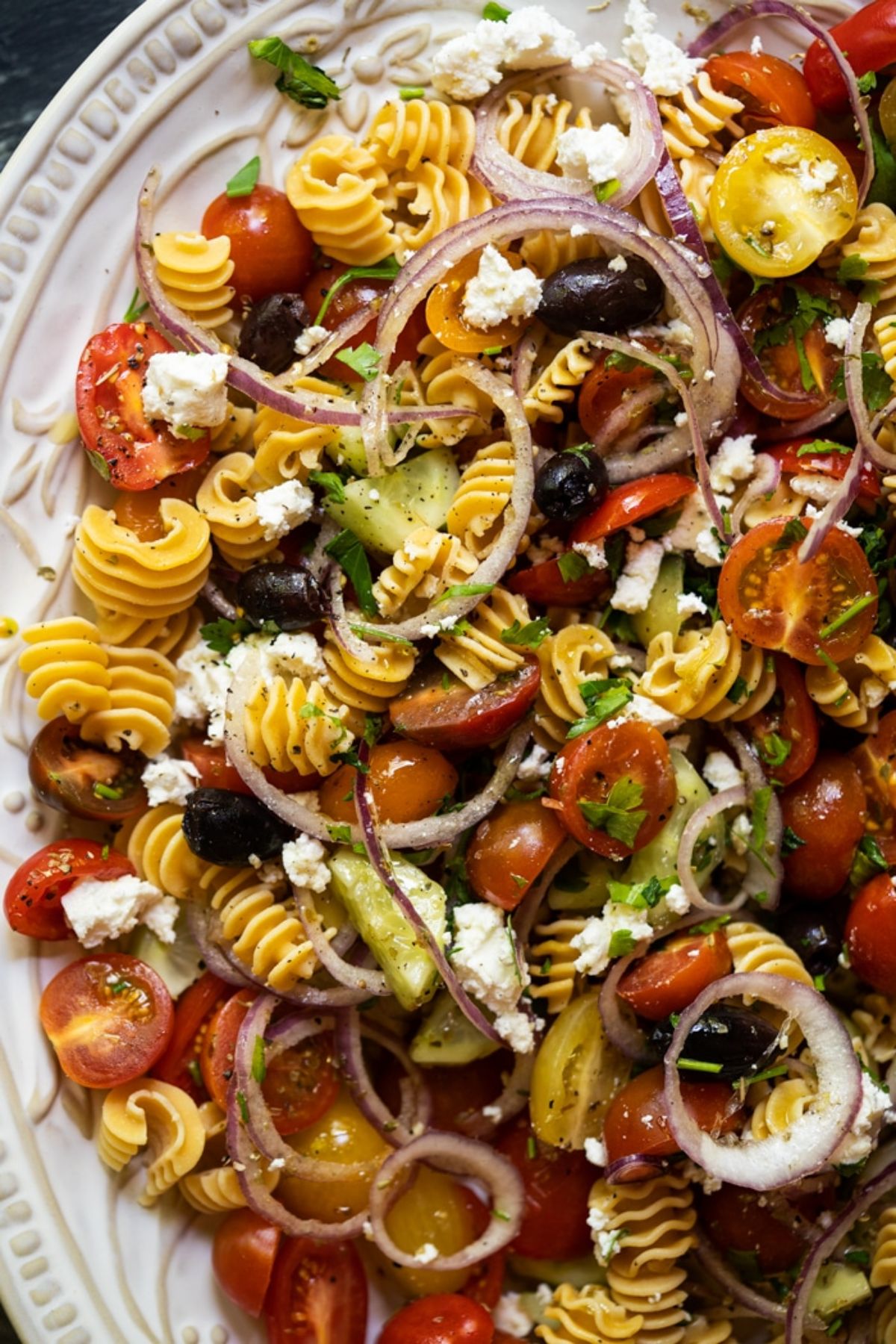 Combining fresh and crunchy ingredients with a low carb gnooda pasta, this salad from Gnom Gnom is a great addition to a picnic spread or a side dish for a barbecue. You can throw this summer dish together in no time at all and spend more time raking in the compliments on your cooking.
Singapore noodles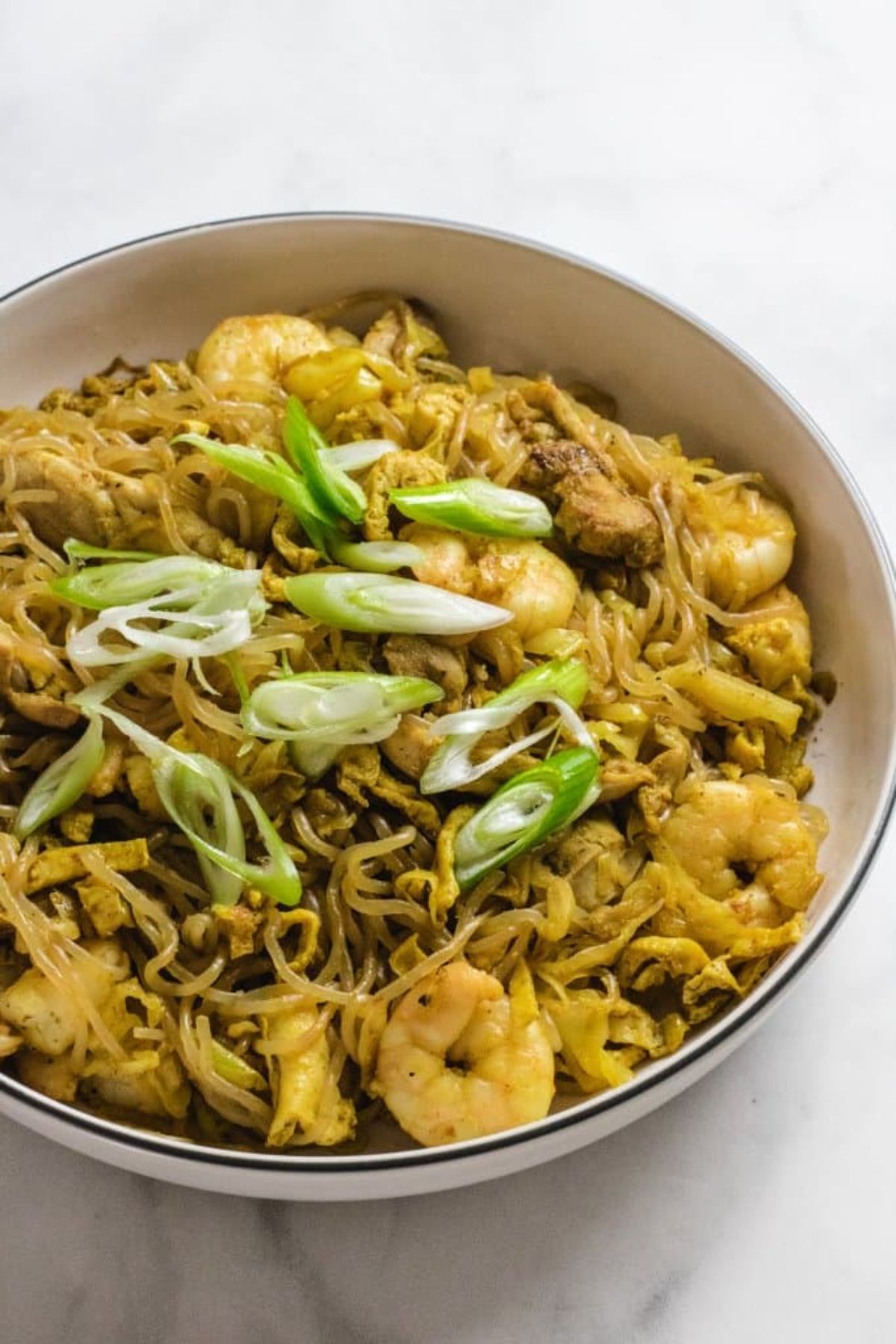 Have Butter Will Travel has delivered up the recipe for the perfect Keto Singapore Noodles. Made with shirataki noodles, it has the same texture as if you used rice noodles, while the sauce packs a punch. Full of delicious prawns and topped with crunchy spring onions, it's also super quick.
Creamy bacon spinach feta chicken skillet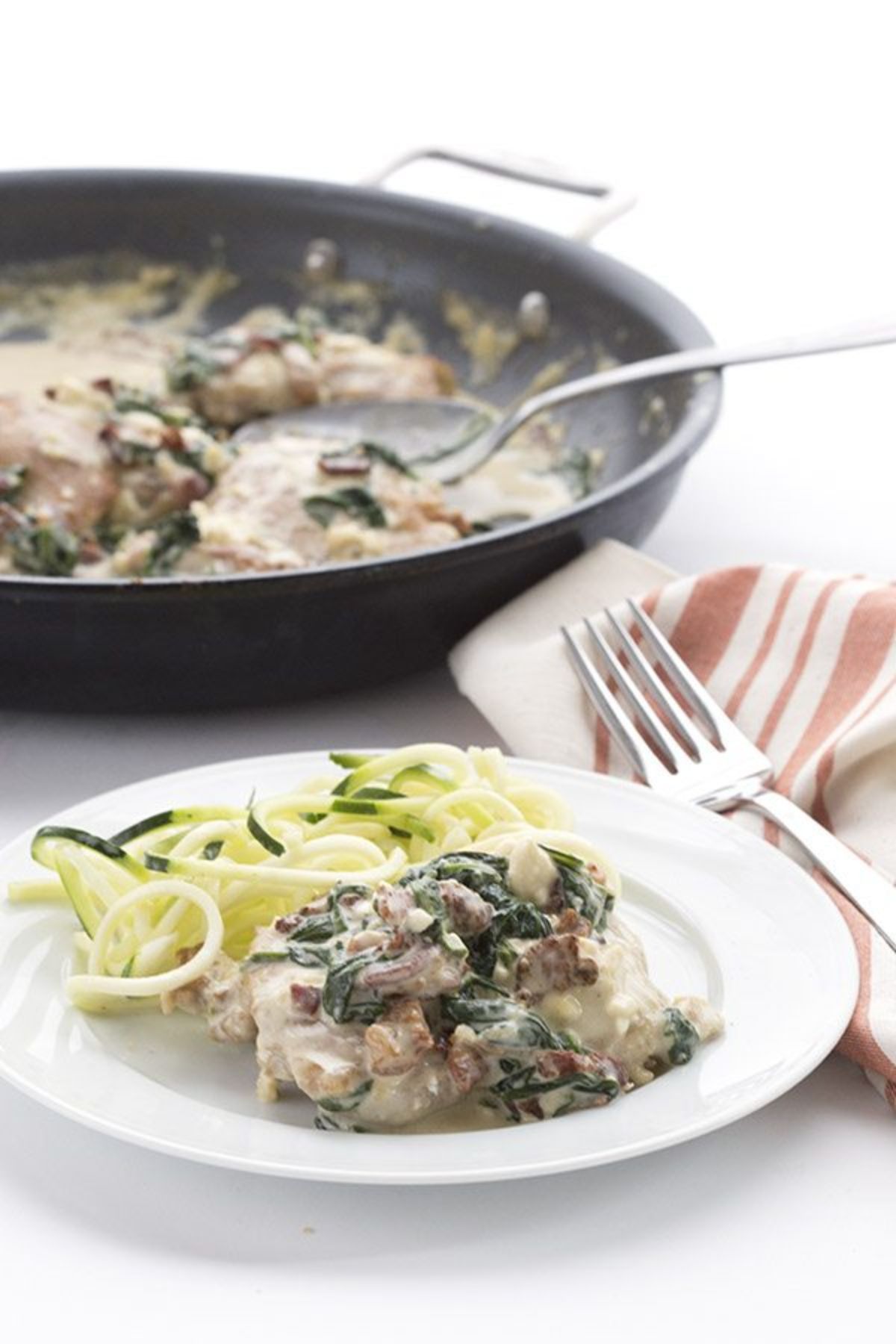 Less time in the kitchen means more time with those you love, so skillet meals are the easy way to more time with your family whilst making sure you have a delicious meal on the table. This silky-smooth chicken dish from All Day I Dream About Food uses one pan, minimal work and is easy enough to make that you can do it with a glass of wine in hand.
Chicken spaghetti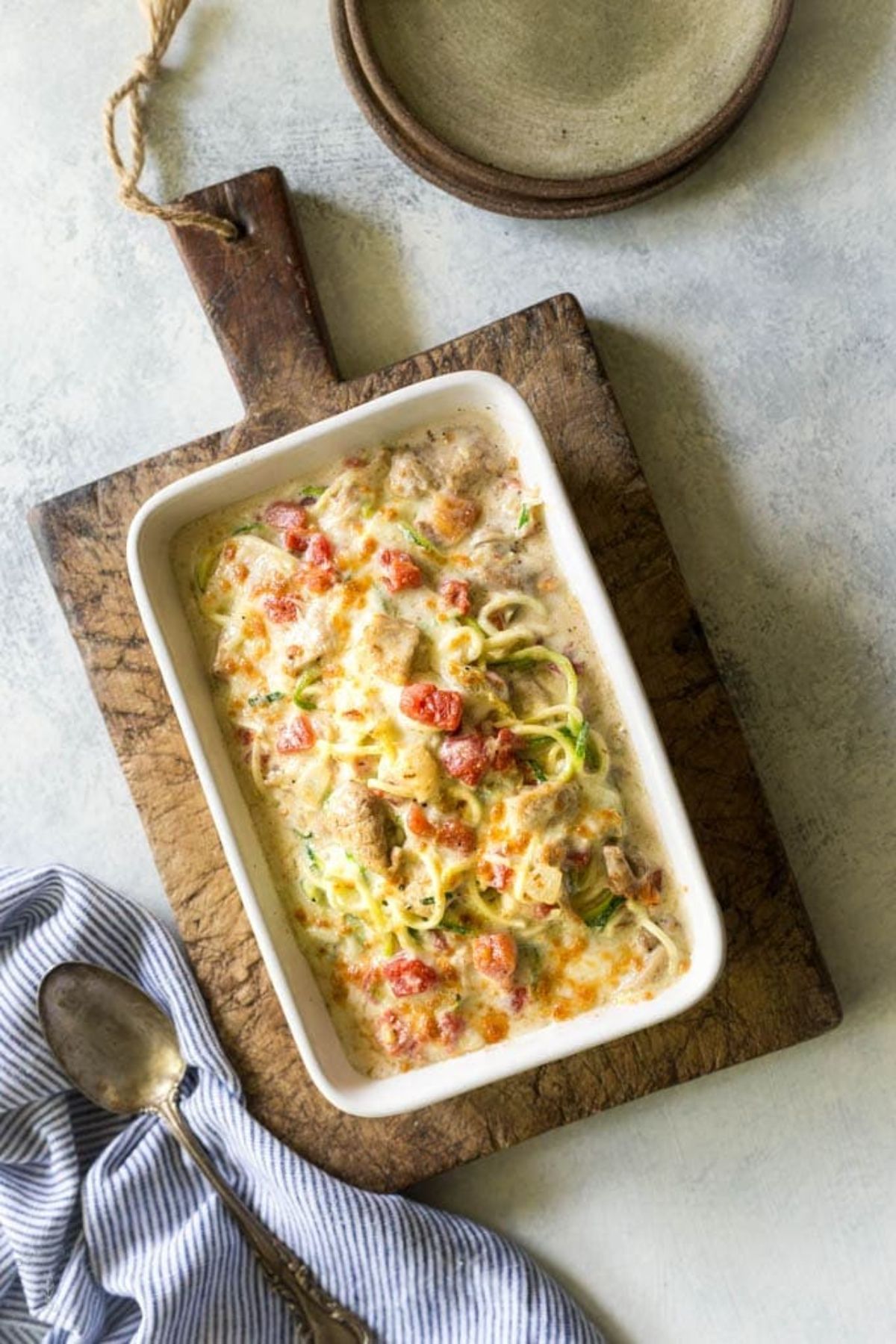 Not only is this chicken spaghetti low carb, but it's made without using any canned soups, so you're not having to worry about processed foods or your waistline. Noshtastic's spaghetti recipe is the perfect rehash of a classic supper dish that will fit with your keto lifestyle, and keep your family happy at the same time.
Slutty low carb pasta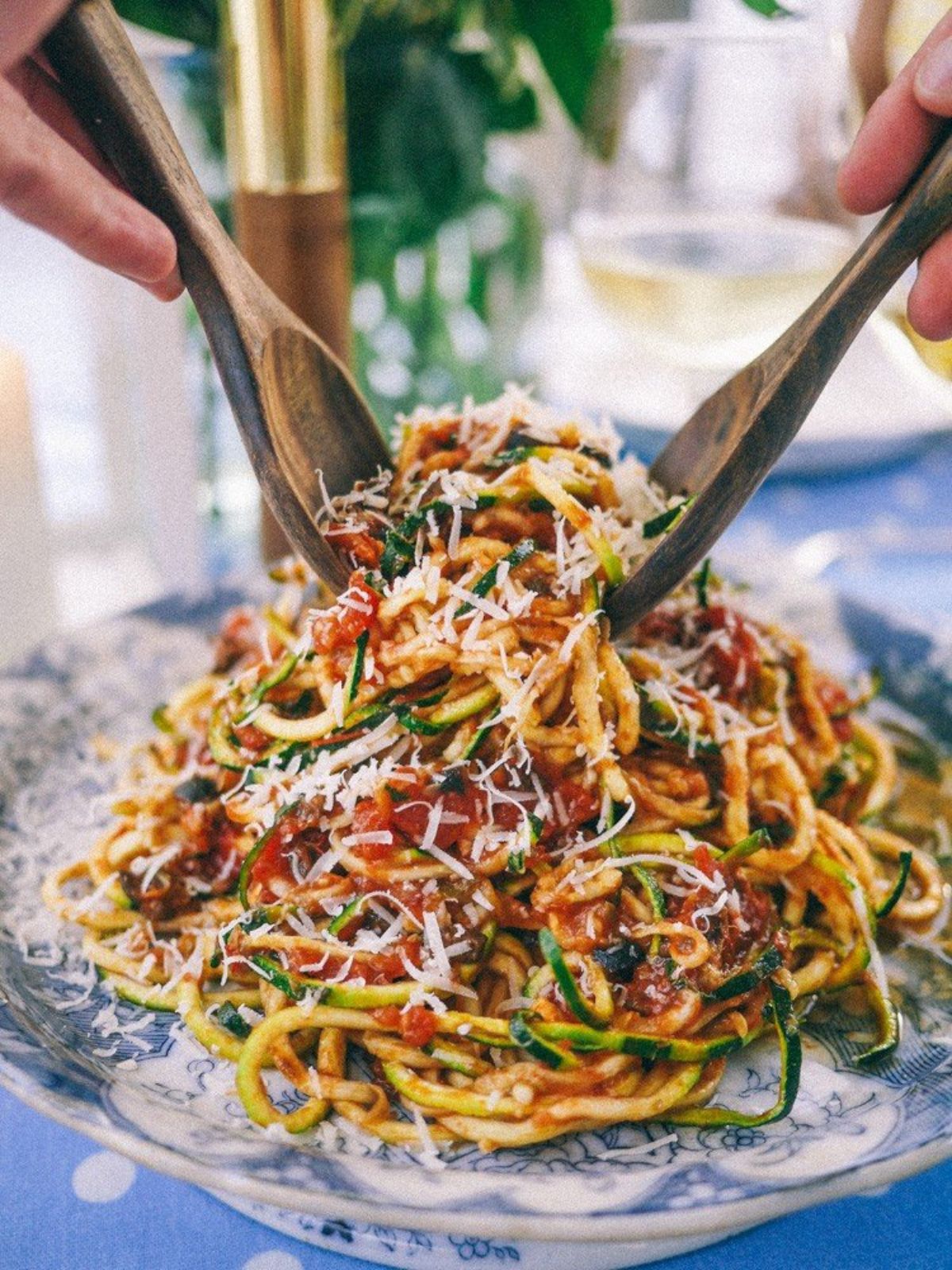 This light and fresh low carb pasta alternative works as a side dish for a dinner, or as a summer lunch. The Londoner replaces the pasta with zoodles and dresses them with a tangy, salty, and rich sauce that will keep you coming back for bowl after bowl covered in fresh parmesan, and your guests will be too.
Vegetarian meatballs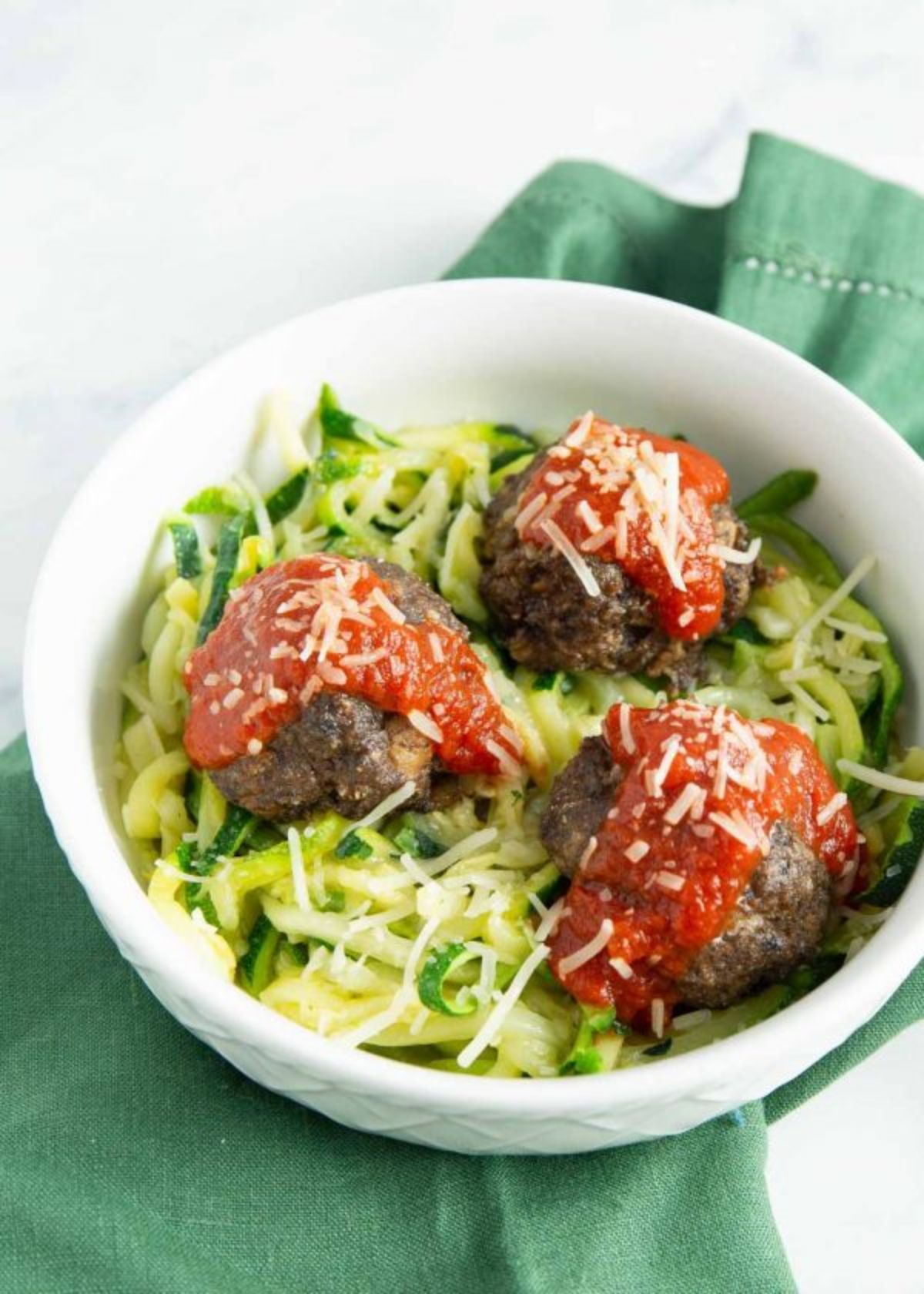 If you've decided to drop more meatless Mondays in now you're done with Veganuary, then you need these meatless meatballs from Veggiebalance. Made with mushrooms, cashews, egg, garlic, and onion powder, you won't be missing the meat in these baked wonders. Mix them with your favorite keto tomato sauce and zoodles, and tuck in!
Keto egg noodles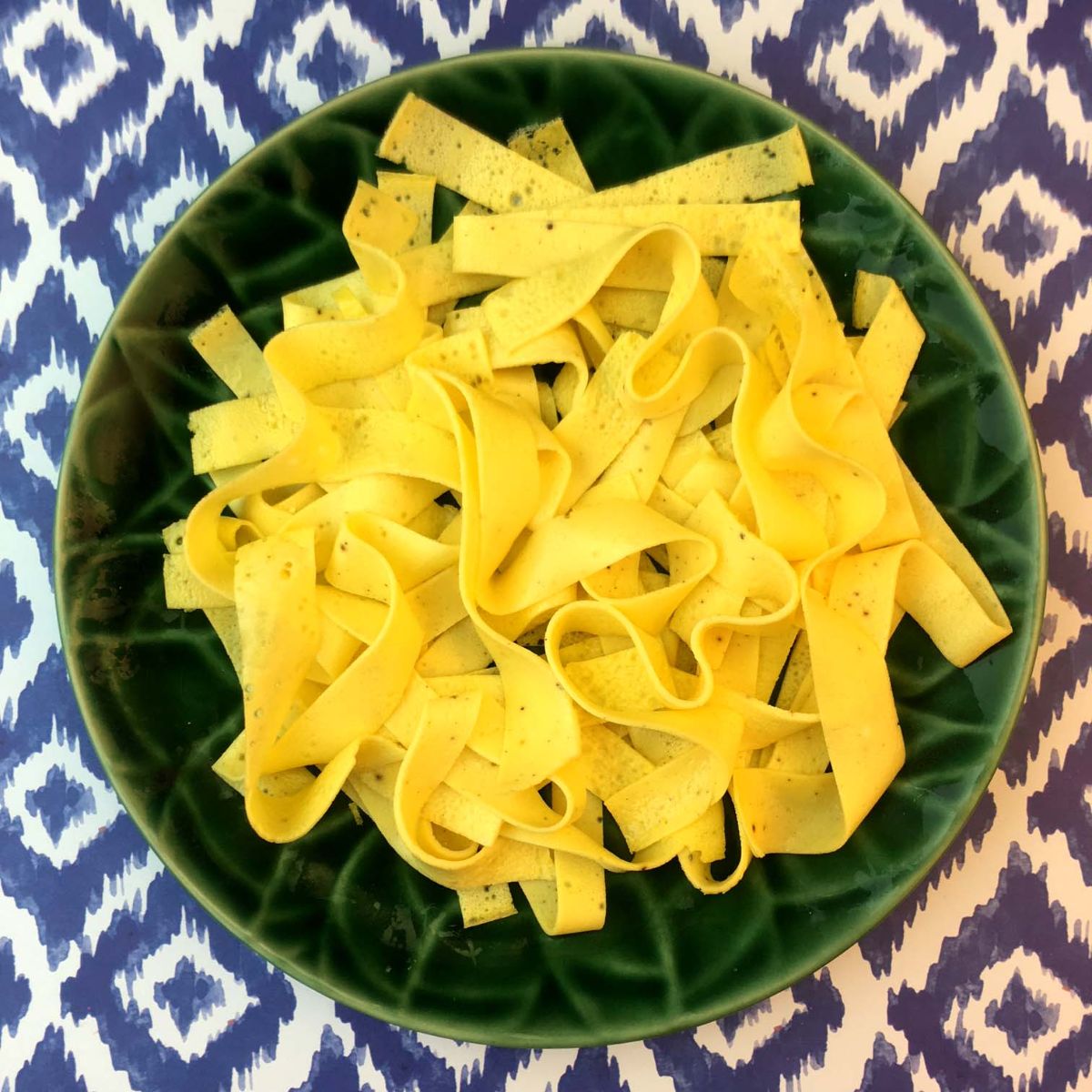 If you already have your favorite pasta (or zoodle) sauce that you always reach for, then you're probably looking for a low carb pasta option to go with it. Often, zoodles or spaghetti squash work well, and you're happy, but sometimes you need something a little bit more like pasta. Resolution Eats' egg noodles are only made with eggs, cream cheese, and vital wheat gluten. They're well worth a try.