Clint Eastwood, famous for his no-nonsense character, also had zero tolerance for anything but seriousness on set, and Tom Hanks once revealed that the film director "treats his actors like horses." Below are more details about the director's personality.
Clint Eastwood is one iconic actor who has remained strong and In the spotlight throughout his decades-long career. He has kept fans glued to the screen by keeping his actors on their feet with his acting prowess.
Eastwood is an amazing actor, film director, composer, and producer. He rose to international prominence after playing the "Man with No Name" in Sergio Leone's "Dollars Trilogy" in the '60s.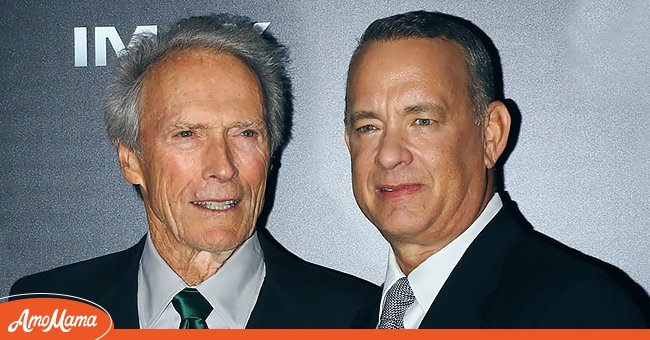 A picture of actors Tom Hanks and Clint Eastwood | Photo: Getty Images
A BETTER VIEW AT EASTWOOD 
With his stoic blue eyes and firm jawline, Eastwood is widely known for his matter-of-fact personality and skillful displays with a pistol. And, just like his screen character, co-star and filmmaker Tom Hanks once confirmed that Eastwood keeps actors on the move.
In an interview with Graham Norton on an episode of "The Graham Norton Show" uploaded on YouTube, Hanks shared pretty hilarious details about the American actor's personality and attitude while directing a movie. He joked:
"He treats his actors like horses because when he did the Sixties series Rawhide, the director would shout 'action' and all the horses bolted."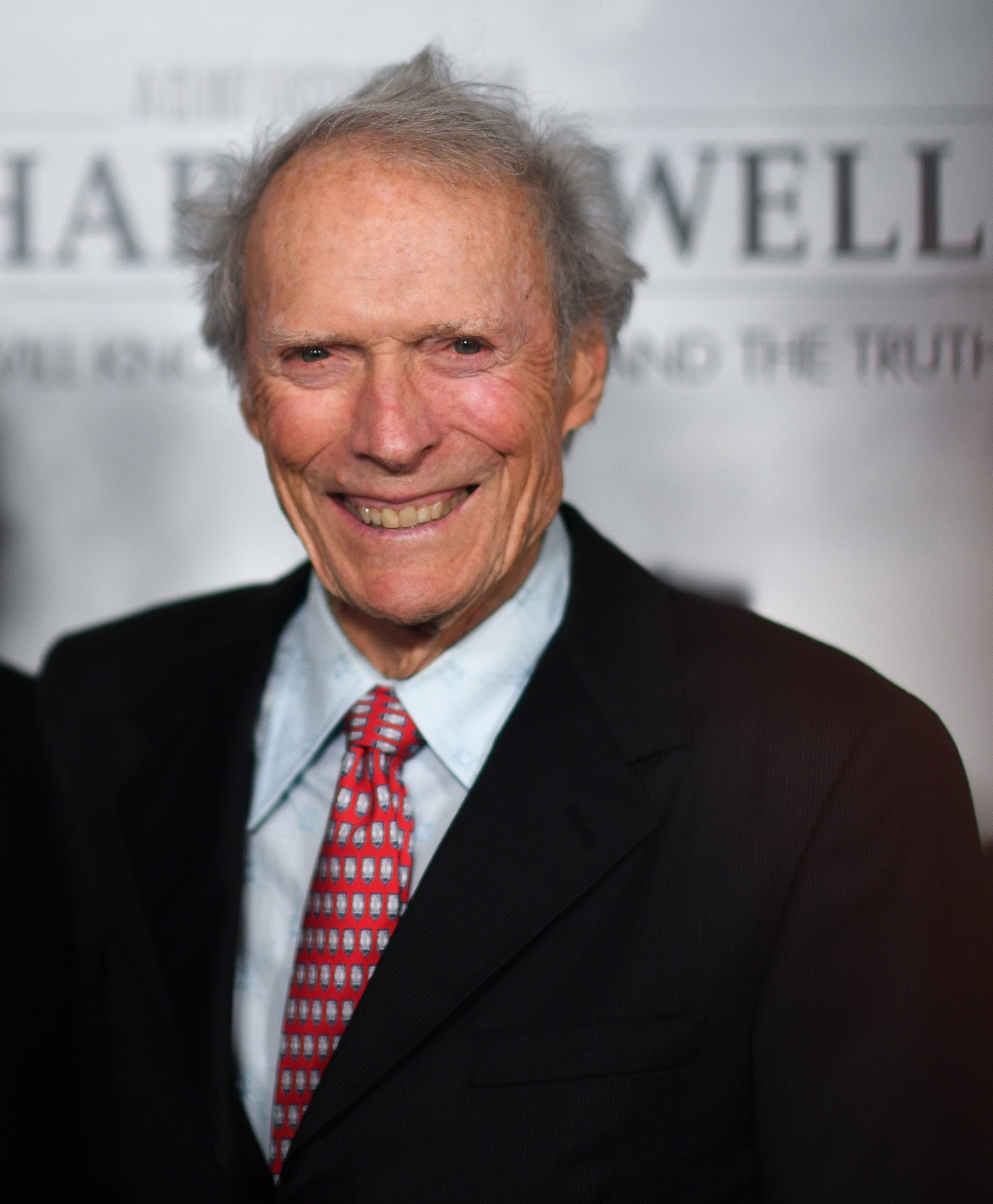 Clint Eastwood attends the "Richard Jewell" Atlanta Screening at Rialto Center of the Arts on December 10, 2019 in Atlanta, Georgia | Photo: Getty Images
Once Eastwood was ready for work, the crew also had to be prepared. Hanks further said the "The Good The Bad And The Ugly" star has an intimidating expression and it can sometimes be hard to tell what those eyes were saying.
He also clearly stated that Eastwood always said "that's enough of that" when he was done with a scene instead of saying the usual "cut." Eastwood and Hanks worked together for the movie "Sully."
The 2016 film is based on the true story of Chesley "Sully" Sullenberger's 2009 emergency landing of U.S. Airways Flight 1549 on the Hudson River, in which all 155 passengers and crew survived. Eastwood directed the movie and Hanks starred as Sullenberger.
The real Sullenberger was also on set of the film and it appeared that the pilot has an interesting personality. Hanks confirmed that Sully was specific about how the procedures and emotions were portrayed and he was amazing to work with.
 A LOOK AT EASTWOOD BEFORE FAME
Born Clinton Eastwood Jr. in May 1930, the acclaimed actor grew up in San Francisco, California before moving to Piedmont with his parents. Eastwood's parents were Clinton Sr. and Ruth Eastwood, he also has a sister, Jeanne.
The Hollywood icon attended Piedmont High School and graduated from Oakland Technical High School in 1949. After high school, Eastwood took different odd jobs before he was eventually drafted into the U.S. Army.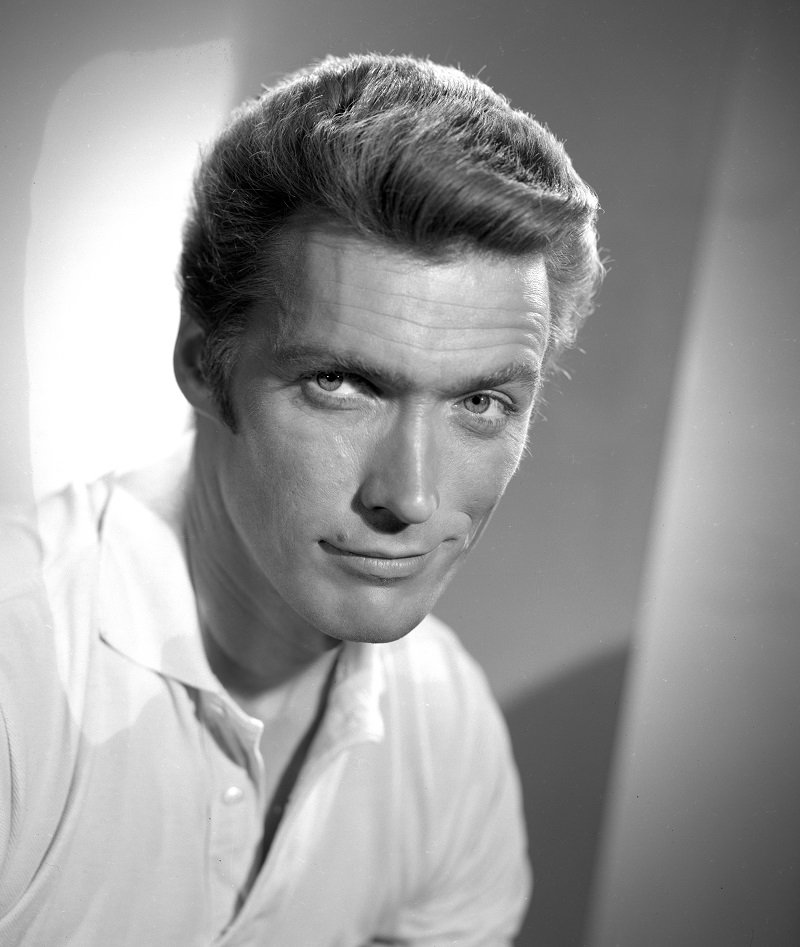 Portrait of Clint Eastwood in March 1959 in Hollywood, California | Photo: Getty Images
He left  the Army in 1953 and relocated to Los Angeles where he attended classes at Los Angeles City College while working at a gas station. He later got a screen test with Universal and signed a contract despite not being an experienced actor.
He started with small roles in movies including "Revenge of the Creature" and "Francis in the Navy." He became a prominent figure after his role on the T.V. series "Rawhide," where he played Rowdy Yates.
After making appearances in different hit films, he started his production company Malpaso and continued his no-nonsense cowboy roles with 1968's "Hang 'Em High." He also starred in "High Plains Drifter" in 1973 and "Pale Rider" in 1985.
Although well known for his tough-guy characters, Eastwood is not a one-trick-pony and has assumed other characters.  He explored the hilarious side of him with roles in movies as "Thunderbolt and Lightfoot" in 1974, and "Every Which Way but Loose" in 1978.
EASTWOOD'S SCANDALS AND GOOD MEMORIES 
The iconic actor's career has kept the movie industry steaming for six decades and counting. He is the recipient of different awards including the Academy Awards, Directors Guild of America Awards, and Golden Globe Awards.
However, apart from being top of the news for his hit movies, Eastwood also made headlines for different scandals many times. He was once involved in a political feud with Spike Lee but the two eventually settled their differences.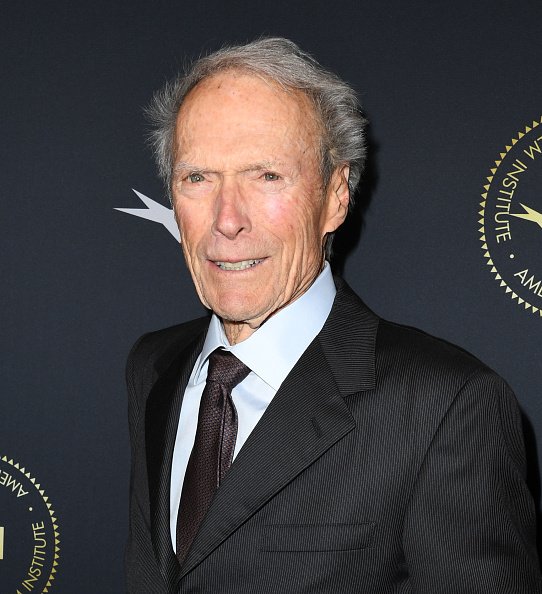 Clint Eastwood at Beverly Hills on January 03, 2020 in Los Angeles, California | Photo: Getty Images
On the road to success, the "Cry Macho" star gained many admirers as well as enemies. In January 2015, Michael Moore posted a note on social media where he noted that "snipers aren't heroes" because his uncle had been murdered by one during World War II.
Eastwood's "American Sniper" movie had just premiered at the time of Moore's statement, so fans thought the documentary film producer was pointing fingers at Eastwood. And although Moore later confirmed that he wasn't referring to the actor, he criticised the movie on social media.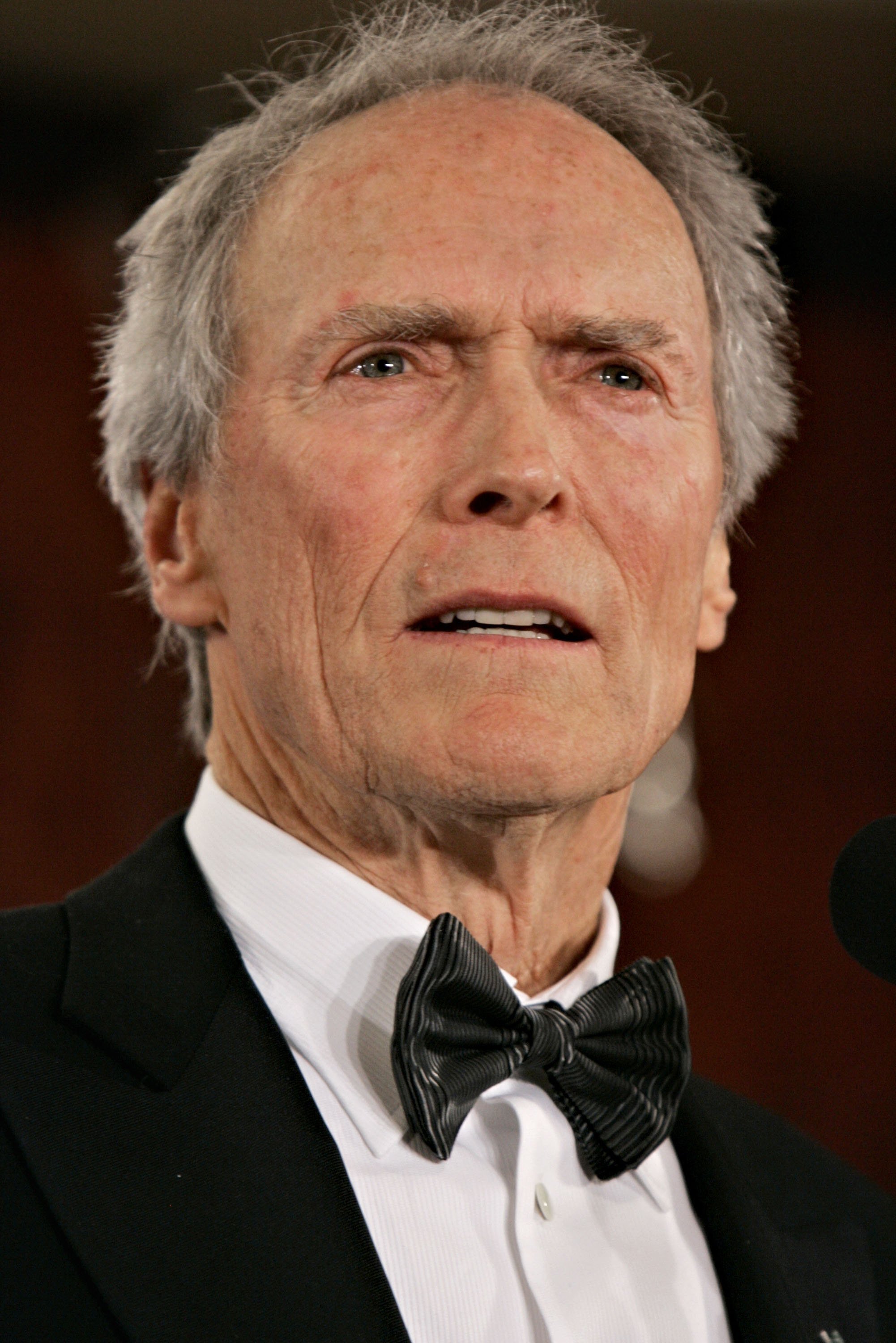 Clint Eastwood during the 58th Annual Directors Guild Of America Awards at Hyatt Regency Century Plaza on January 28, 2006 in Los Angeles, California | Photo: Getty Images
Rumors that Eastwood had threatened to kill Moore in 2005 then started spreading like wildfire. Moore however confirmed on social media that the Hollywood icon had indeed said he would kill him if he ever showed up at his doorstep for an interview.
Another of Eastwood's prominent enemies was Sondra Locke who claimed the star had a negative effect on her career. Locke and Eastwood first co-starred in 1976's "The Outlaw Josey Wales," before working together on other projects.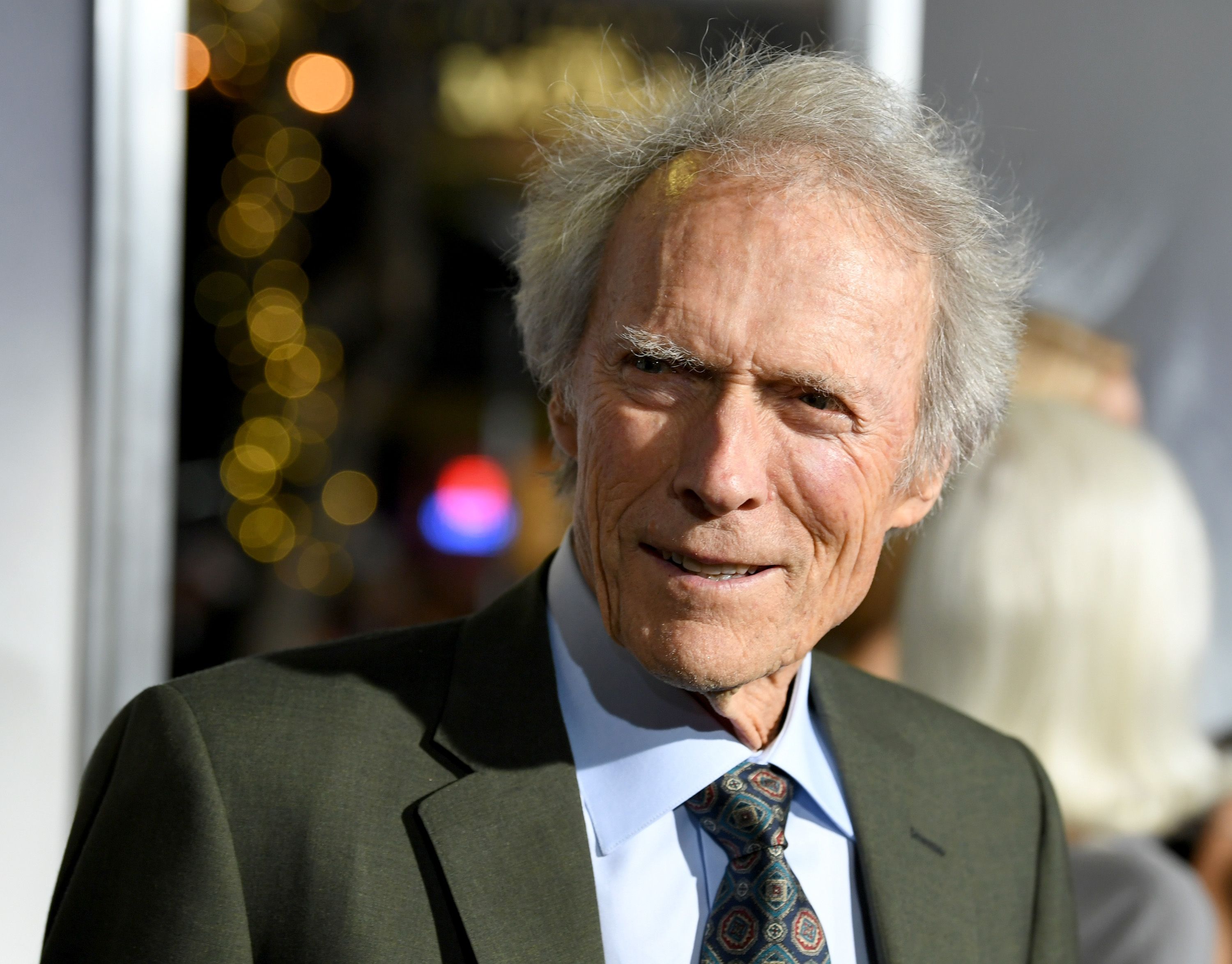 Clint Eastwood arrives at the premiere of Warner Bros. Pictures' "The Mule" at the Village Theatre on December 10, 2018 in Los Angeles, California | Photo: Getty Images
But it turned out their collaboration did not favor the actress the way she wanted. She once stated that Eastwood didn't make her famous and working with him only made the actor more prominent.
Locke was an amazing singer, actor, film producer, and director. She was Eastwood's partner  from the mid-1970s to the late 1980s.
Apart from Locke's acting prowess she was also famous for her mesmerising look. Other movies she and Eastwood starred in include "The Gauntlet," and "Every Which Way But Loose"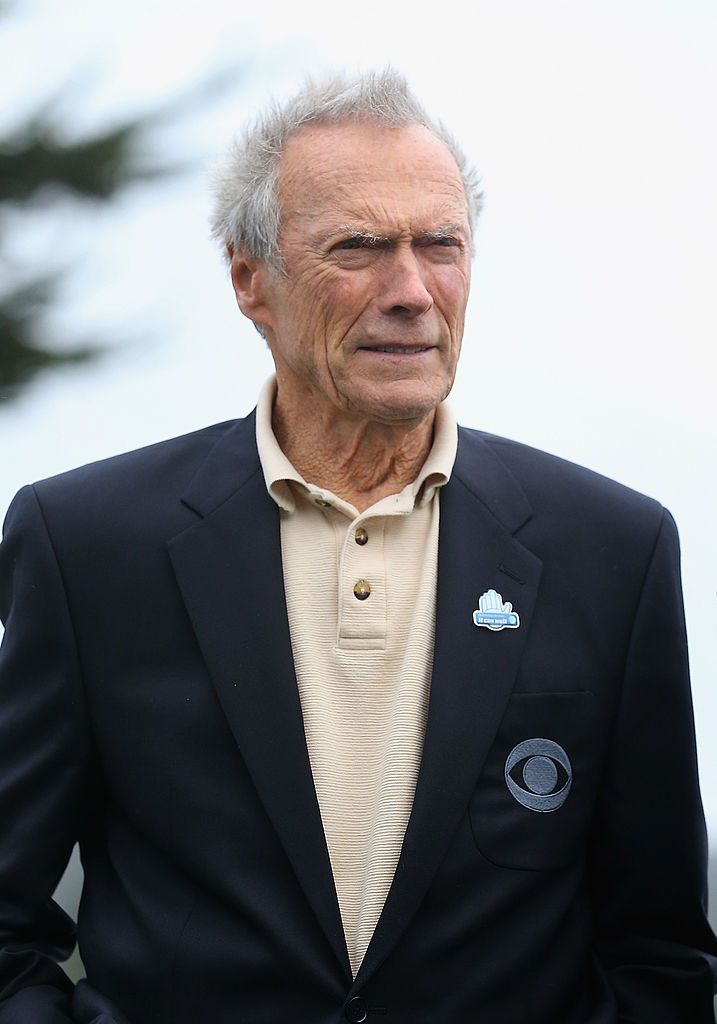 Clint Eastwood stands on the 18th green during the final round of the AT&T Pebble Beach National Pro-Am at the Pebble Beach Golf Links on February 9, 2014 in Pebble Beach, California | Photo: Getty Images
And although Eastwood may have affected some colleagues negatively, his acting style inspired other actors. One of the actors who have portrayed similar characters as Eastwood's include Timothy Olyphant.
Timothy Olyphant starred as Seth Bullock in the hit HBO series "Deadwood." His character displayed Eastwood iconic looks and manners. Other actors with the Eastwood style include Arnold Schwarzenegger, Morgan Freeman and Tommy Lee Jones.